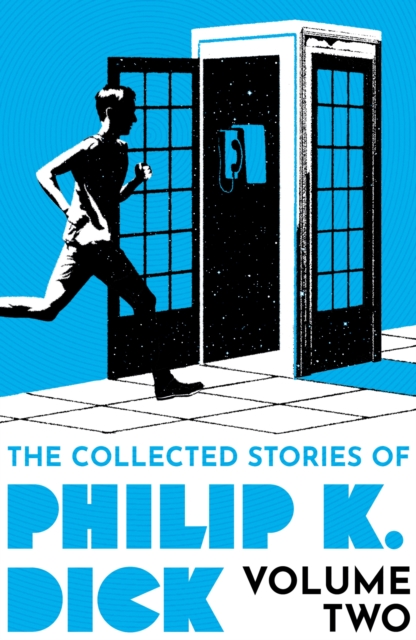 The Collected Stories of Philip K. Dick Volume 2
Paperback / softback
Description
The definitive editions of Philip K. Dick's short stories, containing some of the most defining works in the Science Fiction genre. This stunning new edition of Philip K Dick's work includes the influential 'Adjustment Team' and 'The Father Thing', as well as a litany of mind-expanding other works.
Work your way through some of the most influential stories from the 20th century, which have had a massive impact on popular culture. 'I am bowled over. I am so impressed by the variety in stories, and how interesting the individual story ideas are' Goodreads reviewer, ⭐ ⭐ ⭐ ⭐ ⭐'Philip K.
Dick is a master of messing with your head in a story' Goodreads reviewer, ⭐ ⭐ ⭐ ⭐ ⭐'Enter the Mind of a Genius . . . This collection of short stories by Philip K. Dick are great, thought provoking, funny, and some really frightening' Goodreads reviewer, ⭐ ⭐ ⭐ ⭐ ⭐'This blew my mind, and then some.
The ideas and concepts alone need five stars. What an amazing man' Goodreads reviewer, ⭐ ⭐ ⭐ ⭐ ⭐
Information
Format:Paperback / softback
Pages:624 pages
Publisher:Orion Publishing Co
Publication Date:14/09/2023
Category:
ISBN:9781399611251
Information
Format:Paperback / softback
Pages:624 pages
Publisher:Orion Publishing Co
Publication Date:14/09/2023
Category:
ISBN:9781399611251