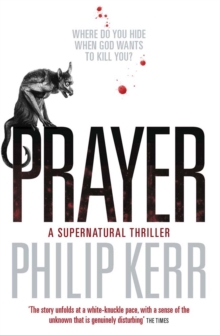 Description
A chilling modern horror story in which the source of the horror is totally unexpected - and utterly terrifying.
Special Agent Gil Martins investigates domestic terrorism for the Houston FBI.
Once a religious man, now his job makes him question the existence of a God who could allow the violence he sees every day.
Gil is asked to investigate a series of unexplained deaths of victims known for their liberal views.
When a woman tells Gil that these men have been killed by prayer, he questions her sanity.
Yet the evidence mounts that there might be something in what she says, even more so when Gil finds that his own life is on the line.
Information
Format: Paperback
Pages: 448 pages
Publisher: Quercus Publishing
Publication Date: 03/07/2014
Category: Crime & mystery
ISBN: 9781782065760
Free Home Delivery
on all orders
Pick up orders
from local bookshops
Reviews
Showing 1 - 1 of 1 reviews.
Review by adpaton
27/08/2015
Former Catholic Scottish ex-pat Gil Martins lives in Houston, Texas, works for the FBI, and together with his wife is a member of an Evangelical mega-church. When he starts to have doubts, she kicks him out and his old friend the Catholic Bishop comes to the rescue, offering a place to live in the ghost town of Galveston.Meanwhile, prominent do-gooders and Atheists are being murdered, and the bishop suspects the Angel of Death. Yes, the actual Angel of Death, invoked by an evil cult of murderous happy-clappy Christian fundamentalists. Gil visits the church, meets the suave and charismatic minister - soon revealed as a malevolent fanatic - and, soon becomes a target of the deadly prayer circle himself. The supernatural is not something one expects to find in a Kerr book and, fan though I am, I must admit he is not very good at it. His depiction of God as being an uncaring, capricious and cruel being, an Old Testament homicidal psychopath, is also a tad disturbing. Prayer is interesting but not one of Kerr's better efforts.