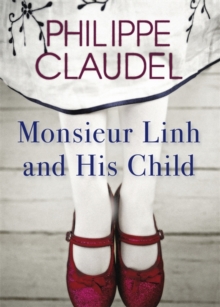 Monsieur Linh and His Child
Hardback
Description
Traumatized by memories of his war-ravaged country, and with his son and daughter-in-law dead, Monsieur Linh travels to a foreign land to bring the child in his arms to safety.
The other refugees in the detention centre are unsure how to help the old man; his caseworkers are compassionate, but overworked.
Monsieur Linh struggles beneath the weight of his sorrow, and becomes increasingly bewildered and isolated in this strange, fast-moving town. And then he encounters Monsieur Bark. Neither speaks the other's language, but Monsieur Bark is sympathetic to the foreigner's need to care for the child.
Recently widowed and equally alone, he is eager to talk, and Monsieur Linh knows how to listen.
The two men share their solitude, and find friendship in an unlikely dialogue between two very different cultures.
Delicate and restrained, but with an extraordinary twist, Monsieur Linh and His Child is another limpid, immensely moving novel of perfect simplicity, by the author of Brodeck's Report.
Information
Format: Hardback
Pages: 144 pages
Publisher: Quercus Publishing
Publication Date: 01/03/2011
ISBN: 9781906694999
Other Formats
Paperback from £6.85
EPUB from £4.99
Free Home Delivery
on all orders
Pick up orders
from local bookshops
Reviews
Showing 1 - 3 of 3 reviews.
Review by BlackSheepDances
16/06/2015
Translated from the French by Euan Cameron"Sitting on this bench which, within the space of just two days, has become a familiar little spot, a chunk of floating wood he could cling to in the midst of a strange, broad, swirling torrent. And nestling cosily against him he clasps the last twig of the branch, sleeping its fearless sleep for the time being, without melancholy or sadness; that sleep of a satisfied infant, happy to have found the warmth of the skin it loves, its pleasant smoothness and the caress of a loving voice."Monsieur Linh has lost almost everything: his wife, his son, and even his city, as war has displaced him and made him a refugee in a French city. To his joy, he has one remaining connection to the past and a hope for the future: his infant granddaughter. Brought with him on the rough journey to France, his only concern is her safety and welfare. In the crowded refugee center, he quietly launders her baby clothes, holds her as she sleeps, and in his traditional garb, becomes an eccentric sight to the other visitors. During the day, he takes her out walking for fresh air."'I am your grandfather,' Monsieur Linh tells her, 'and we are together, there are two of us, the only two, the last two. But don't be afraid, I am here, nothing can happen to you. I am old, but I'll still have enough strength, as long as it is needed, as long as you are a little green mango in need of an old mango tree.'"It's on these walks that he finds the wood park bench described above, where he watches the city go by and tries to make sense of its foreign tongue. Soon he meets Monsieur Bark, another man beset by losses, and both find the bench to be their place to come to grips with their pasts and the uncertain future. They become virtually inseparable, despite the fact that neither of them can speak each other's language. Theirs becomes a friendship made up of the language of nods, shared sighs, and companionship. And when difficult changes occur, this unique bond becomes unbreakable.This is an impossibly elegant novel, one that makes you sort of wistful at the beauty of the words and their meaning. It's only appropriate that this be an example of translated literature, because the translation of feelings, gestures and moods is at the heart of it, far beyond the translation of mere words. I actually (this is super corny) put it down and sighed a few times…it's that gorgeous.The author, Philippe Claudel, has crafted something that manages to combine melancholy and sentimentality without becoming mawkish. The writing is lean and powerful and each character retains a mystery. The mystery is what pushes you on to understand how each man will survive their loss, and how mysterious the nature of friendship can be. The novel asks the reader to examine what makes two people feel connected. Does loss leave a mark that only another kindred spirit can discern? Do the words we speak mean less than who we are? I couldn't help but think that the story would be entirely different if the two men did share a language, and that Claudel may be commenting on how, very often, words can get in the way.
Review by RobinDawson
16/06/2015
Beautiful novella. Sad and poignant description of an old Vietnamese man who comes with his tiny granddaughter to the US as a refugee. Despite a common language he forms a friendship with another elderly man who has also experienced loss. I don't know how it reads in French but this translated prose is beautiful. Highly recommended.
Review by Floratina
16/06/2015
READ IN DUTCH<br/><br/>This story is only about 130 pages long, this means a lot is left for the reader's imagination. Where does Monsieur Linh precisely come from? But the story is a very beautiful and subtle one, focussing on how unfitting someone can feel in a new environment, if everything you knew has changed. I thought the 'conversations' between the two elderly men were touching, and then *BANG* there is the end. I didn't see that coming.