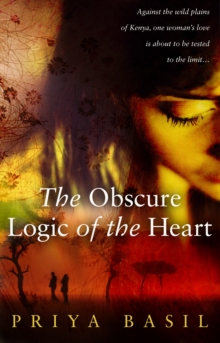 The Obscure Logic of the Heart
Paperback
Description
An epic Romeo and Juliet for the 21st centuryIn a bustling London cafe, Anil, now a famous architect, sits waiting for Lina.
It is years since he last laid eyes on her, the love of his life. Lina is running for the train - punctuality has never been her strength.
After all this time she cannot be late to meet Anil. Together, they think back to tragedies both personal and political, betrayals large and small.
A past played out across three continents that house their rival worlds: Sikh and Muslim, wealthy and modest, liberal and orthodox, corrupt and moral....
Lina has one more revelation that must be shared with Anil.
Might it unite them once and for all, or has it come too late?
Information
Format: Paperback
Pages: 512 pages
Publisher: Transworld Publishers Ltd
Publication Date: 01/07/2011
ISBN: 9780552773850
Free Home Delivery
on all orders
Pick up orders
from local bookshops
Reviews
Showing 1 - 2 of 2 reviews.
Review by arkgirl1
16/06/2015
An immediate attraction between our 2 lovers plus 2 different cultures and the opposition of family ... you can see the Romeo and Juliet link but this book has a fascinating backdrop of art, politics and human rights that made this an excellent read. As the only child in a very affluent, liberal, Sikh family Anil can sometimes seem arrogant but he is an intriguing mix, often seen by his friends and family as too patient and thoughtful, his passionate love for Lina is never in doubt. Her family background is a more humble and more religiously devout Muslim home in Birmingham; the close relationship with her Dad is the main thing that seems to hold her back. Lina loves Anil but her family, her religion and her 'human rights' activities all lead to barriers that she finds difficult to surmount. I have slight niggles as some characters didn't get fleshed out as much as I thought they could have been in a 500 page novel: Merc, Anil's best friend, seems totally unlikeable and I couldn't see why they were close and Hans, the human rights activist, seems a little too good to be true but others like Lina's parents seemed very real to me. Because of the way the story is told we know that the relationship reaches a point where they separate but how they get to this stage and whether the upcoming reunion might lead to reconciliation proved a real page turner for me as I became more and more involved in their story. Woven between the Anil and Lina story is another tale, told through letters, of another cross-culture romance that had ended and although many might guess at the writer early on the parallels make for added depth. Some of my favourite elements of the book actually have nothing to do with the central story: the debate on whether African art and culture should embrace the western influences; the discussions by Hans and UN worker Susan on 'rape as a weapon of war'; plus the whole gun culture issues – "... those who have guns end up killing" is countered by "Ay, and those who don't have guns end up dying." This added dimension really lifts this book and the landscapes of New York, Kenya and the Sudan are beautifully brought to life. I received this through the Transworld Book Challenge and found it a great read. I will definitely look out for more books by Priya Basil as I found her writing style very readable plus the extra dimensions made for a thought-provoking read.
Review by hashford
16/06/2015
Anil comes from a wealthy and liberal Sikh family; his background seems a world away from Lina's devout Muslim upbringing, but that doesn't stop them falling in love.Although we know from the start of the novel that this love took place some time in the past, the reader is still drawn into the story of their love affair and the obstacles placed in their way by family and friends on both sides. Running alongside Lina & Anil's story is a second story of another cross-cultural romance, and parallels between them provided added depth and interest.The love story is beautifully told; however, the book is much more than that. The author has messages for us about religion and tolerance, the obligations that the love of family and friends place on us, and the dangers of guns and violence. All set against wonderful landscapes of Kenya and Sudan, and the metropolitan bustle of New York.I have read and reviewed this novel as part of the Transworld Book Group Reading Challenge