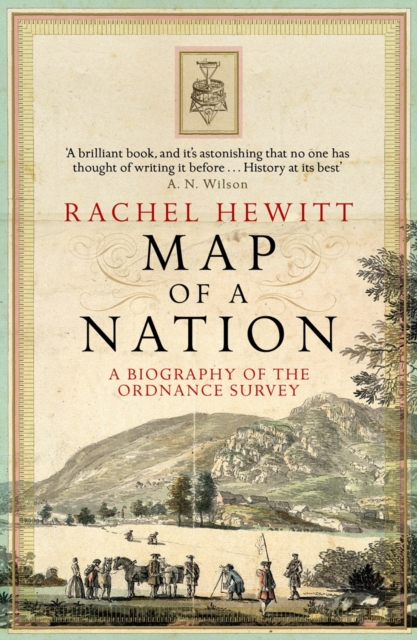 Map Of A Nation : A Biography of the Ordnance Survey
Paperback / softback
Description
'A gripping story about the personalities who initiated the mapping of Britain and their extraordinary skill and endurance' Max Hastings, Sunday Times The Ordnance Survey is a much beloved British institution, but in our modern map-obsessed world how much do we know about its curious origins and extraordinary challenges?
Here at last is the remarkable story of the creation of the first complete, accurate, affordable map of the British Isles.
What it reveals is a colourful and engrossing secret history of the Ordnance Survey and the obsessive and ambitious men who dreamt and delivered it.
The Ordnance Survey's story is one of political revolutions, rebellions and regional unions that altered the shape and identity of the United Kingdom over the eighteenth and nineteenth centuries.
It makes for an engaging and page-turning account of one of the great untold British adventure stories, following those intrepid individuals who lugged brass theodolites up mountains to make the country visible to itself for the first time. 'This is a brilliant book, and it's astonishing that no one has thought of writing it before...
History at its best' A N Wilson, Reader's Digest 'Endlessly absorbing...
In her lively and informative narrative, Hewitt highlights the Ordnance project's legion of draughtsmen, surveyors, dreamers and eccentrics' Ian Thomson, Observer
Information
Format:Paperback / softback
Pages:432 pages, Colour plate section
Publisher:Granta Books
Publication Date:07/07/2011
Category:
ISBN:9781847082541
Information
Format:Paperback / softback
Pages:432 pages, Colour plate section
Publisher:Granta Books
Publication Date:07/07/2011
Category:
ISBN:9781847082541