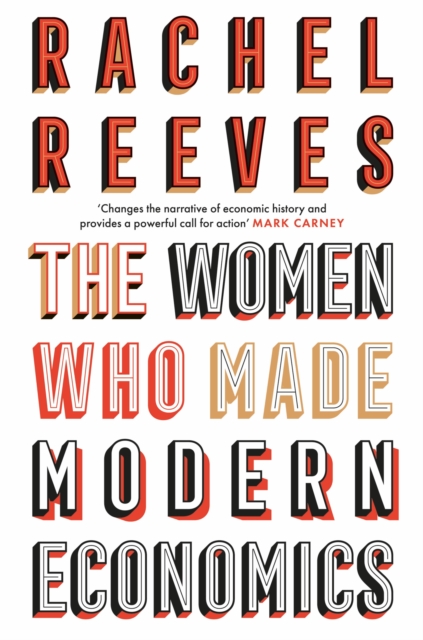 The Women Who Made Modern Economics
Hardback
Description
'Changes the narrative of economic history and provides a powerful call for action' Mark Carney'If you want to follow the money, start here' Jeanette Winterson'[A] thrilling, human account of how these brilliant pioneering women have changed our world for the better' Tina BrownThe Women Who Made Modern Economics rediscovers the stories of those whose contributions to economics have been overlooked for too long and argues for a fairer society. Rachel Reeves's passionate, powerful and inspiring new book tells the untold stories of some of the women whose work, dreams and ideas have shaped modern economics and the way we think about the economy.
Drawing on her own experiences and linking them to the women who have gone before, Rachel Reeves explores the ideas of economic theorists such as Harriet Martineau, Mary Paley Marshall and Joan Robinson.
She also describes and analyses the contributions of today's policy makers like Janet Yellen, Gita Gopinath and Christine Lagarde, offering insight into how their work has influenced her. As the potential next Chancellor of the Exchequer, and the first female Chancellor after 800 years, Reeves outlines her vision for the future of the economy: a future in which economic security is restored, family finances are boosted, and the economy grows to make every part of Britain better off. Most importantly this book is dedicated to the women who have gone before and to those who will change our future.
Information
Format:Hardback
Pages:288 pages
Publisher:John Murray Press
Publication Date:26/10/2023
Category:
ISBN:9781399807449
Information
Format:Hardback
Pages:288 pages
Publisher:John Murray Press
Publication Date:26/10/2023
Category:
ISBN:9781399807449