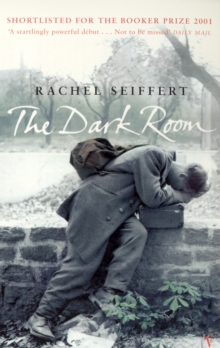 The Dark Room : World War 2 Fiction
Paperback
Description
The Dark Room tells the stories of three ordinary Germans: Helmut, a young photographer in Berlin in the 1930s who uses his craft to express his patriotic fervour; Lore, a twelve-year-old girl who in 1945 guides her young siblings across a devastated Germany after her Nazi parents are seized by the Allies; and, fifty years later, Micha, a young teacher obsessed with what his loving grandfather did in the war, struggling to deal with the past of his family and his country.
Information
Format: Paperback
Pages: 400 pages
Publisher: Vintage Publishing
Publication Date: 01/02/2002
ISBN: 9780099287179
Free Home Delivery
on all orders
Pick up orders
from local bookshops
Reviews
Showing 1 - 3 of 3 reviews.
Review by gocam
16/06/2015
Wonderfully illuminating, thoughtful and sad, this collection of three thematically linked stories tackles WW2 through the eyes of three German protagonists - a disabled young photography apprentice unable to serve and left behind as his peers fight and die, a young daughter cast in the role of guardian to her younger siblings when her parents are interned after the liberation, and a current day husband evaluating and contemplating truth, compassion, evil and memory as it relates to his grandfather.
Review by Cariola
16/06/2015
Seiffert's [Afterwards] was one of my top books last year, so I was eager to read more of her work. This is her debut novel, and while it's not as polished as [Afterwards], it is still a moving and finely written book. The novel is divided into three sections and three stories: 1) In 1944 Berlin, Helmut, a young photographer's assistant, persistently supports the Fuhrer until sees--and secretly snaps--scenes he had never expected imagined. 2) As the Russian, American, and British troops begin to occupy Germany, Lore--her age is never given, but she seems to be about 15--is left in charge of her four younger siblings with instructions to take them on a long and desperate journey from Bavaria to their grandmother's house in Hamburg.3) In 1998, Micha is obsessed with the concern that his Nazi grandfather might have executed Jews in Belarus during the war. A teacher, he is disturbed by the fact that German children are taught to empathize with the victims and survivors but never to consider that their loved ones were the perpetrators.The links between the stories, aside from the war in Germany, are a bit hard to make. Are the photographs Lore sees posted those taken by Helmut? Is Michael somehow related to Lore's family? In the end, it doesn't really matter. Seiffert has taken a different route from most who write about the Holocaust and the Nazi regime: instead of focusing on victims, she recreates this world through the eyes of average people who have been caught up in the historical moment. As in [Afterwards], she questions the concept of war and what it does to human beings----not only those who live through it but also those who, like Micha, suffer an ongoing national guilt.
Review by RidgewayGirl
16/06/2015
This is a collection of three novellas dealing with ordinary Germans and WWII. In the first, Helmut has a crippled arm and is unable to join the army at the beginning of the war. Instead, he hides out in the photography studio he worked in before the war. In the second story, Lore and her siblings try to get to their grandmother in Hamburg at the end of the war and in the final story, set in 1997, a young man tries to come to terms with his beloved grandfather's membership in the <i>Waffen SS</i>. The novellas are unconnected, but photographs play an important role in each story, which looks at how ordinary Germans regarded the war, both while it was happening and as it recedes into history. Seiffert quite wisely chose children as the protagonists of the first two tales, making clear the cost the war on Germany's citizens. The third story is the most difficult. The protagonist, Micha, manages to be both ashamed and sanctimonious, which makes him somewhat unlikeable, although I though Seiffert masterfully portrayed the many conflicting emotions he felt as he dug into his family's past.