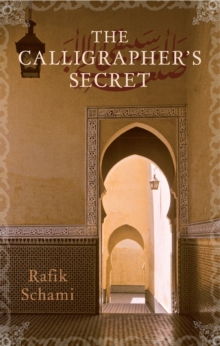 The Calligrapher's Secret
Paperback
Description
Even as a young man, Hamid Farsi is acclaimed as a master of the art of calligraphy.
But as time goes by, he sees that weaknesses in the Arabic language and its script limit its uses in the modern world.
In a secret society, he works out schemes for radical reform, never guessing what risks he is running.
His beautiful wife, Noura, is ignorant of the great plans on her husband's mind.
She knows only his cold, avaricious side and so it is no wonder she feels flattered by the attentions of his amusing, lively young apprentice. And so begins a passionate love story of a Muslim woman and a Christian man.
Information
Format: Paperback
Pages: 450 pages
Publisher: Arabia Books Ltd
Publication Date: 01/03/2011
ISBN: 9781906697280
Free Home Delivery
on all orders
Pick up orders
from local bookshops
Reviews
Showing 1 - 1 of 1 reviews.
Review by StuartAston
16/06/2015
This book follows the lives of Hamdi Farsi a master of calligraphy, his wife Noura and the Christian pauper Salman. In Damascus any move to try and bring Arabic to a modern level is frowned upon and so when Farsi tries to do this attempts are made to stop him. To find out what he is doing though the pauper Salman is found a job in his shop. Neither know what is happening, Salman thinks he is being helped by a kindly bar owner while Farsi sees a boy trying to better himself.But as time goes on and the plans laid by Farsi are stopped then the truth starts to dawn....someone is feeding people his secrets and plans.While this happens a love grows between Salman and Noura which they have to keep hidden. A love between a Muslim and a Christian in Damascus is something that cannot be known. In the end they leave but the blame comes onto a local businessman who is known to have many lovers. A blame which drives Farsi over the edge....but will he survive to modernise his language. Will the lovers be able to escape safely and why are the Pure Ones so against the changes in the language.This book just flows from beginning to end. It is an easy read as from the start the characters are beleivable and detailed. At a certain point you begin to wonder how they are all tied together though but the secret is revealed soon after....it is like the author knows wheni it should happen. And that point rotates around the dog.If you start this book you won't want to stop and when you get towards the end you'll try to slow down to make it last longer.