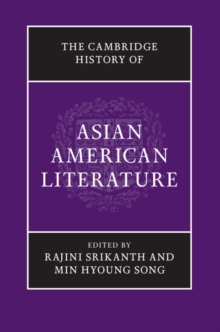 The Cambridge History of Asian American Literature
Hardback
Description
The Cambridge History of Asian American Literature presents a comprehensive history of the field, from its origins in the nineteenth century to the present day.
It offers an unparalleled examination of all facets of Asian American writing that help readers to understand how authors have sought to make their experiences meaningful.
Covering subjects from autobiography and Japanese American internment literature to contemporary drama and social protest performance, this History traces the development of a literary tradition while remaining grounded in current scholarship.
It also presents new critical approaches to Asian American literature that will serve the needs of students and specialists alike.
Written by leading scholars in the field, The Cambridge History of Asian American Literature will not only engage readers in contemporary debates but also serve as a definitive reference for years to come.