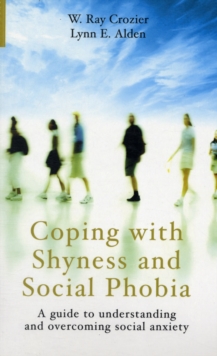 Coping with Shyness and Social Phobias : A Guide to Understanding and Overcoming Social Anxiety
Paperback
Description
Shyness and social phobia will affect one in twenty people and can prevent those suffering from leading their lives to the full.
In this supportive and informative guide, psychologists Crozier and Alden explore the reason and meaning behind social anxiety and consider the various treatments on offer; including medication and cognitive-behavioural therapy.
Supported by case studies and the latest in psychological research and practice, the authors distinguish between shyness and the debilitating effects of social phobia in refreshingly relatable terms.
Presenting up-to-date information on the methods people are using to overcome their difficulties and giving an objective appraisal of their effectiveness and limitations, this book is an invaluable resource for those trying to understand their own anxieties or the anxieties of others.
Free Home Delivery
on all orders
Pick up orders
from local bookshops