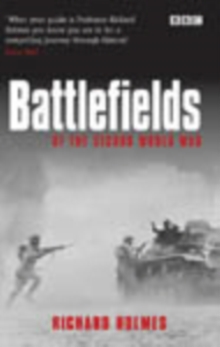 Battlefields (of the Second World War)
Paperback
Description
'Battlefields of the Second World War' is what every Richard Holmes fan has been waiting for.
In this fascinating and brilliantly articulated study of the Second World War, he clarifies the complexities of four of its campaigns: El Alamein, Monte Cassino, Operation Market Garden (of which Arnhem formed a crucial part)and the RAF's bomber offensive against Germany.
The book originates in his firm conviction that the sacrifices made by British service personnel are not properly understood.
It uses eye-witness accounts to illuminate the horror, confusion and sheer enormity of war, and puts this in the context of the conflict's broader strategy. 'The name Richard Holmes is to military history what Made in Britain once was to maufactured goods.
There is no shoddiness in materials or labour; reliability is the hallmark, not flashiness, John Bull the proud emblem'. 'The Times'
Information
Format: Paperback
Pages: 256 pages
Publisher: Ebury Publishing
Publication Date: 06/02/2003
Category: European history
ISBN: 9780563488125
Free Home Delivery
on all orders
Pick up orders
from local bookshops