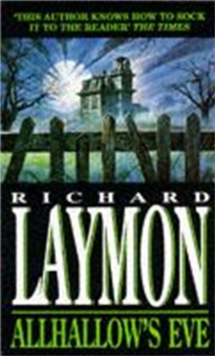 Description
'If you've missed Laymon, you've missed a treat' Stephen King The Sherwood house has been deserted since the horrific killing of a local family in the sleepy town of Ashburg.
When invitations to a mysterious party to be held there are sent out, nobody is particularly surprised - after all, everyone wants to party in a house of death on Allhallow's Eve.
Information
Format: Paperback
Pages: 256 pages
Publisher: Headline Publishing Group
Publication Date: 08/12/1994
Category: Horror & ghost stories
ISBN: 9780747247838
Other Formats
Paperback from £7.85
EPUB from £0.99
Free Home Delivery
on all orders
Pick up orders
from local bookshops
Reviews
Showing 1 - 3 of 3 reviews.
Review by mazda502001
16/06/2015
I have read a couple of Laymon's before which were quite good but I really couldn't get into this one. I did finish it but could just as easily have put it down.Back Cover Blurb:A standard well-fitted-out bathroom: tiles, towelling rugs on the floor, towels on heated rails, mirrored medicine cabinet above the basin, a laundry basket in one corner and the usual litter of plastic bottles and aerosols.Rubbing the fatigue out of his eyes, he lifted the toilet seat. And saw the water, pink-tinged, saw the head staring up at him with empty eye sockets, the grey hair floating, shifting as though troubled by a slow current.Retching and gagging, his hand clamped desperately over his mouth, he lurched across to the shower curtain, ripped it aside and doubled up over the bath. And saw the naked torso, the arms and legs severed and laid out neatly round it as though for some grotesque kit inspection....
Review by Evans-Light
16/06/2015
2.5 Stars. Really not worth reading in a world so full of superior books. Murder-mystery story. Starts off promising, then limps along like a kid's book, doing nothing much of anything until the final chapter. The conlcusion and epilogue is both abrupt and confusing. It's not a horrible book, but far from essential. Not up to Laymon's standards for either shock-factor or storytelling. Recommended for die-hard Laymon fans and completists only.<br/>This book felt like something that was rushed out in a few weeks or less.
Review by Bridgey
27/08/2015
Allhallows's eve - Richard Laymon ***We all have a guilty pleasure or two in our reading lives, and Richard Laymon is one of mine. You can't really expect much of a storyline, virtually no character depth and a plot usually so full of holes you could use it to strain your veg. But what you will usually find is a fast paced, gore filled, taboo ridden storyline that will either have you reaching for more or tossing it straight in the bin. A writer that has more of an acquired taste you will be hard pressed to find.Anyone who is used to Laymon will be familiar with his themes, and Allhallow's Eve doesn't deviate far from his usual approach. It features a town where a house was the location for a grisly murder several years previous, lately however it has been attracting attention once again. With Hallowe'en fast approaching several of the townsfolk have been invited to a party at the house on Allhallows' eve, but the invitation doesn't say who is the host.As normal the book is made up of a number of 'sub stories' that all come together to make a sort of grand finale. Expect to find death, past misdemeanours, rape and the almost schoolboyish descriptions of the female form that only Laymon could get away with.Not the best of his books, but not the worst either. The plot rattles along at enough of a pace to hold my interest, but the ending was far too short, rushed and didn't really flow that well. At 290 pages it's worth a try but not as an introduction to the author.