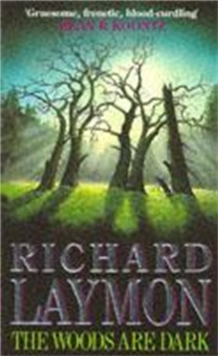 The Woods are Dark : An intense and thrilling horror novel
Paperback
Description
'If you've missed Laymon, you've missed a treat' Stephen King.
In the woods are six dead trees. The Killing Trees. That's where they take them. Innocent travellers on the road in California. Seized and bound, stripped of their valuables and shackled to the Trees.
To wait. In the woods. In the dark...
Information
Format: Paperback
Pages: 256 pages
Publisher: Headline Publishing Group
Publication Date: 01/03/1991
Category: Horror & ghost stories
ISBN: 9780747235507
Free Home Delivery
on all orders
Pick up orders
from local bookshops
Reviews
Showing 1 - 2 of 2 reviews.
Review by wdlaurie
16/06/2015
Krull eat people. Krull bad. Book bad. Krull say, no read bad horror book. Ugh.
Review by peterjameswest
27/08/2015
"The woods are dark" and bears shit in them. That was my first thought when I read the title to this book. I picked this up mostly to look at different styles of horror writing. Several things struck me about this story. The ending was very poor. It gave the impression of being a book that is sold in airports, where the author has three hours to tell you a story then has to end mid-sentence because the plane is landing in Hawaii.<br/><br/>Ignoring the ending for a moment, the first thing I noticed was that all the women in this book were fondled, raped or generally eye candy thrown in for glamour value. I don't mind reading about all that in context, but it did strike me as a strange approach to take. The language itself - which is mostly what I was looking at - was pretty good. There were concise descriptions and parts where I said to myself "Yes, I need to learn how to do that." and there were places where I thought "Has an editor actually read this bit?" In general the language and style wandered from excellent to corny and back again. One of the first scenes is a good example of this, it starts out really well, and frightened the hell out of me, then a moment later it became ridiculous and I laughed out loud. It wasn't supposed to be funny.<br/><br/>The story itself flew along at a good pace. It was entertaining in a rapid-fire, air-flight-entertainment, type of way. The start of the book was frightening, then afterwards it wasn't anymore. It's still a good book but it lacks the finesse of Dean Koontz's flowing prose and seems a bit random at times.<br/>