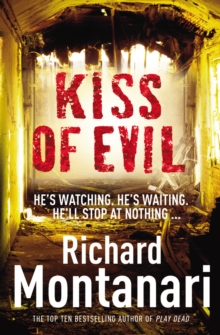 Description
Christmas is just around the corner; the season of peace and goodwill.But this year, for Detective Jack Paris, the Christmas spirit is eclipsed by the hunt for a sadistic and twisted serial killer... When an accused murderer is acquitted on a technicality then found dead of an apparent suicide, a spree of brutal murders terrorizes the citizens of Cleveland.This vicious and vengeful killer tortures his seemingly unrelated victims in unimaginably violent ways, leaving them all with a strange symbol carved into their flesh. When Detective Paris discovers that these murders are the grim handiwork of one maniac obsessed with the dark side of the ancient religion, Santeria, he's pulled into a web of danger and sexual deviance.Jack must catch the killer before he kills again.But on Christmas Eve, Jack finds himself right where the homicidal maniac wants him: questioning his loyalties, facing an impossible choice, with the barrel of a gun pointing at his temple and the whole world watching...
Information
Format: Paperback
Pages: 384 pages
Publisher: Cornerstone
Publication Date: 01/12/2009
ISBN: 9780099524847
Free Home Delivery
on all orders
Pick up orders
from local bookshops
Reviews
Showing 1 - 1 of 1 reviews.
Review by tina1969
16/06/2015
From fantastic fictionPolice officer Mike Ryan was murdered with his own gun. A beautiful suspect walked away free after tainting his reputation with allegations of greed and corruption -- only to perish herself in a fiery apparent suicide. For two years Cleveland Homicide Detective John Salvatore Paris has been struggling to clear his friend Ryan's once-good name with no success. And now a rash of brutal slayings is rocking Paris's city, a plague of terror and ritual sacrifice savage enough to shatter even the most street-hardened cop's faith in justice and a rational world. Each murder is different yet equally horrific -- each victim and crime connected only by a strange symbol carved into their flesh.This is the first book for me by this author. It has been sitting on my shelf for sometime as I had bought it and never got around to reading it. Having read it and finished it, I was quite surprised.The story is a very gory and pacy thriller. It offers a lot of twists and turns with plenty of red herrings along the way. I didn't actually guess which character was the sister but did work out who was the brother.Jack Paris our leading guy seems like a nice guy. He didn't come over a sex god like some of the leading detectives in some of the crime novels I have read. He has appeared in previous book but felt as I was reading this one it didn't matter I hadn't read the first.Would I recommend this book ? Yes I would, a well worthy read to keep you guessing.