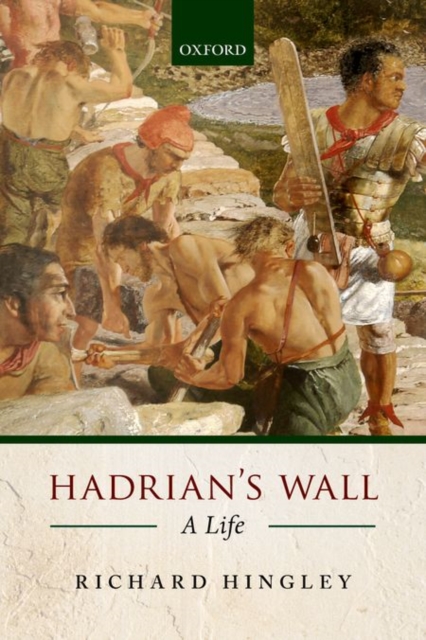 Description
In Hadrian's Wall: A Life, Richard Hingley addresses the post-Roman history of this world-famous ancient monument.
Constructed on the orders of the emperor Hadrian during the 120s AD, the Wall was maintained for almost three centuries before ceasing to operate as a Roman frontier during the fifth century.
The scale and complexity of Hadrian's Wall makes it one of the most important ancient monuments in the British Isles.
It is the most well-preserved of the frontier works that once defined the Roman Empire. While the Wall is famous as a Roman construct, its monumental physical structure did not suddenly cease to exist in the fifth century.
This volume explores the after-life of Hadrian's Wall and considers the ways it has been imagined, represented, and researched from the sixth century to the internet.
The sixteen chapters, illustrated with over 100 images, show the changing manner in which the Wall has been conceived and the significant role it has played in imagining the identity of the English, including its appropriation as symbolic boundary between England and Scotland.
Hingley discusses the transforming political, cultural, and religious significance of the Wall during this entire period and addresses the ways in which scholars and artists have been inspired by the monument over the years.
Information
Format:
Pages:416 pages, 109 in-text illustrations
Publisher:Oxford University Press
Publication Date:03/09/2015
Category:
ISBN:9780198707028
Information
Format:
Pages:416 pages, 109 in-text illustrations
Publisher:Oxford University Press
Publication Date:03/09/2015
Category:
ISBN:9780198707028