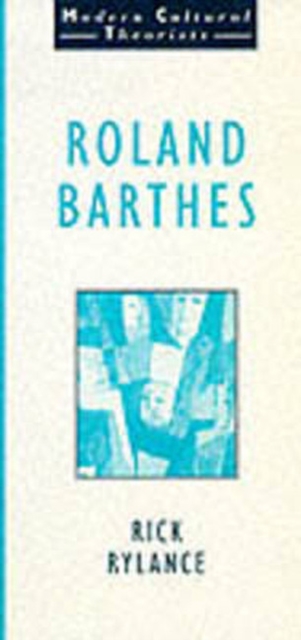 Description
This comprehensive introductory study considers the full range of Barthes' work - from his early structuralist phase, through his post-structuralist explorations of "Text", to his late writings.
In looking at the late work, often of an autobiographical or personal-lyrical nature, Rylance examines the relationship between the critical and the personal, as well as Barthes' relation to developments in feminism and postmodernism.
Throughout, Barthes' writings are presented as paradigmatic of many of the major shifts in intellectual opinion in the post-war period.
The book is part of a series reflecting the broad spectrum of modern European and American theory.
It focuses on those cultural theorists who have had the most significant impact in the 20th century.
The series aims to show how modern thinkers differ in their aproaches to interpreting culture, texts, society, language, history, gender and social life.
Designed to be accessible to students, each volume in the series the thought and work of often difficult theorists in a clear and informative way, balancing exposition and critique.
Information
Format:
Pages:184 pages
Publisher:Taylor & Francis Ltd
Publication Date:01/03/1994
Category:
ISBN:9780745007229
Information
Format:
Pages:184 pages
Publisher:Taylor & Francis Ltd
Publication Date:01/03/1994
Category:
ISBN:9780745007229