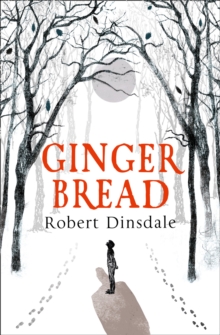 Description
Fairytale and history, wilderness and civilisation collide in this brilliant and magical new novel from the author of Little Exiles.In Belarus, a land of endless ancient forests, an orphaned boy must scatter his mother's ashes.
His mama has exacted a solemn promise: to stay beside and protect grandfather, whatever happens.On their journey into the woodland, hunks of mama's delicious gingerbread sustain the young boy as grandfather's magical tales push the harsh world away.But the driving snow masks a frozen history of long-buried secrets. And as man and child forage further, grandfather's tales turn to terrible truths of times past.Fairytale and history interweave in this magical, haunting tale of the lengths a boy must go to, in order to survive.
Information
Format: Paperback
Pages: 442 pages
Publisher: HarperCollins Publishers
Publication Date: 11/09/2014
ISBN: 9780007488896
Other Formats
Hardback from £11.79
EPUB from £4.49
Free Home Delivery
on all orders
Pick up orders
from local bookshops
Reviews
Showing 1 - 1 of 1 reviews.
Review by starbox
27/08/2015
Those forests...ruled by no man or beast. And that makes them the wildest, most free place on Earth.',, March 13, 2015This review is from: Gingerbread (Hardcover)Set in the age-old forests of Belarus, young Alek is brought by his dying Mama to live with his grandfather. When the two of them venture out into the woods to bury her ashes, Grandfather becomes increasingly obsessed with living in the wild; the 'fairy stories' he tells, soon help the reader understand the events of his past; from 'the King of the West' laying siege, to the 'Winter King sending his subjects to 'that land called Perpetual Winter, where stirs the great frozen city called Gulag.'Much of the novel is a 'man and boy' tale: lots of hunting, building shelters, contending with the snow.....But the outside world is still there...Described on the cover as a combination of McCarthy's 'The Road' and the Brothers Grimm (I would add with a twist of 'The Shining'), this seemed to me more of a YA read. Although it's 420 pages, it's quite a quick read; I sat and read the whole thing in a day. At times I felt I'd had enough of the detailed descriptions of forest life (I felt the same about 'The Road'), and I wasn't entirely convinced by Elenya. But certainly the author creates a vivid picture of the 'pushcha' forestlands of Belarus, and a spirit of wildness.