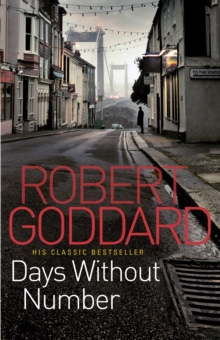 Days without Number
Paperback
Description
Some secrets are best kept hidden...Nick Paleologus is summoned to resolve a dispute that threatens to tear his family apart.
His father, Michael, is a retired archaeologist and supposed descendant of the last Emperors of Byzantium.
Michael has received a hugely generous offer for the family home in Cornwall, but refuses to sell - and refuses to divulge why.
But soon the stalemate between Nick's siblings and their father is tragically broken. And only then do they discover why their father was bound to protect the house at all costs.
Their desperate efforts to conceal the truth drag them into a deadly conflict with an unseen and unknown enemy.
Soon, Nick realises the only chance they have of escaping from their persecutor's trap is to hunt this ruthless adversary down.
But the hunt involves excavating a terrible secret from their father's past. And once that secret is known, nothing will ever be the same again.
Information
Format: Paperback
Pages: 448 pages
Publisher: Transworld Publishers Ltd
Publication Date: 03/03/2011
Category: Thriller / suspense
ISBN: 9780552164900
Free Home Delivery
on all orders
Pick up orders
from local bookshops
Reviews
Showing 1 - 1 of 1 reviews.
Review by PilgrimJess
16/06/2015
St Neots, Landulph, Minnions, Saltash and probably the best known of them all Tintagel. Places that I knew and had visited while growing up in Cornwall, plus Plymouth on the English side of the border where I worked for several years on leaving school. So faced with a 7 train journey back home to visit family (thats 7 hour in one direction so the same coming back) I decided to pick up a book which was although by an author I had not previously read but was at least set in Cornwall in an attempt to rekindle some long lost memories. Something which definately happens more and more as you grow greyer.Nick Paleologus returns to Cornwall supposedly to attend a family birthday but once there finds that his siblings have ulterior motives for his presence and latterly unearths, literally, a family secret which could threaten them all. OK the premise is very good and the Cornish scenery and atmosphere is spot on but once the story and Nick leaves Cornwall, about 300 pages in, so the story begins to unravel becoming involved with old professors,Crusades and Knights Templar and all that hokum. Eventually Nick and his brother Basil end up in Venice where both are captured by the baddie in the piece who conveniently, ala Blofeld in James Bond, tells them his motives for what he have done and what he intends to do later. With a rather tame ending, Nick is not really a hero but is rather led through the book like a bull with a ring through his nose.The book runs along at a cracking pace and there are plenty of plot twists and turns (a few rather laboured) but it was longer than it needed to be and just seemed yet another of those books jumping on the Da Vinci Code (absolute dross IMHO) bandwagon. If like me you are looking to something to kill some hours away while travelling and enjoy conspiracy theories then it is fine but don't expect some lightning bolt of inspiration. That said I would be willing to give Goddard another go to see whether this is typical or atypical of his works just not yet.