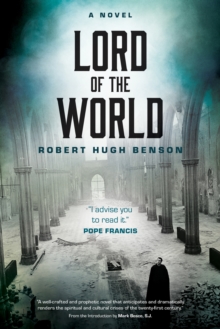 Lord of the World : A Novel
Paperback / softback
Description
Popular young adult books such as The Hunger Games and Divergent, as well as literary classics such as Walker Percy's Love in the Ruins and Cormac McCarthy's The Road, have created a growing interest in dystopian novels.
In one of the first such novels of the twentieth century, Benson imagines a world where belief in God has been replaced by secular humanism.
In this harrowing novel, apocalyptic conflict looms as Julian Falsenburg arises as leader of the world, promising peace in exchange for blind obedience.
Those who resist are subject to torture and execution.
As the Catholic Church in England rapidly disintegrates, Rev.
Percy Franklin is left to provide hope and stability.
Information
Format: Paperback / softback
Pages: 352 pages
Publisher: Ave Maria Press
Publication Date: 26/03/2016
Category: Religious & spiritual fiction
ISBN: 9780870612985