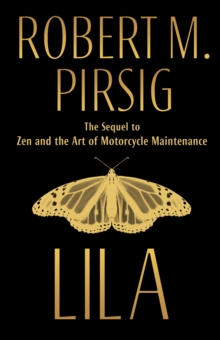 Lila : An Inquiry into Morals
Paperback
Description
Phaedrus - a character familiar to readers of Zen and the Art of Motorcycle Maintenance - is sailing down the Hudson River when he meets Lila Blewitt, an unapologetically sexual, psychologically unstable woman whom a mutual friend warns him against.
But Phaedrus is drawn to her physically, and interested in her intellectually, finding her a culture of oneA" in whom he discerns an unexpected QualityA".
Sailing with him to Manhattan, where her mental state deteriorates further, Lila prompts Phaedrus to explore conflicts of values, such as those between Native Americans and Europeans, or between the insane and the normal.
Finally, after years of struggling, he formulates his Metaphysics of QualityA", which offers a system of understanding - and evaluating - actions according to a hierarchy of four evolutionary realms (natural, biological, social and intellectual).
Lila remains elusive to Phaedrus's penetrating intellect, and her destiny remains a mystery, but Pirsig's wideranging philosophical explorations will provoke and engage readers in the memorable experience of pursuing the journey started by Pirsig in the 1970s to its final end.
Information
Format: Paperback
Pages: 443 pages
Publisher: Alma Books Ltd
Publication Date: 05/09/2011
ISBN: 9781846881541
Free Home Delivery
on all orders
Pick up orders
from local bookshops