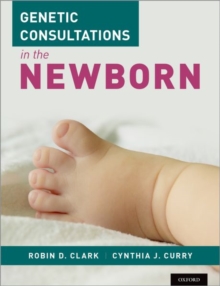 Genetic Consultations in the Newborn
Hardback
Description
"The definitive work in genetic evaluation of newborns.
I cannot recommend it strongly enough." -Judith G. HallAs demand continues to exceed availability when it comes to clinical geneticists, Genetic Consultations in the Newborn offers an essential new resource for practitioners everywhere: a streamlined diagnostic manual that connects subtle symptoms of newborn dysmorphology to their differential diagnosis.
Comprising more than 60 chapters organized by system and symptom, this book facilitates fast, expert navigation from recognition to management in syndromes that manifest during the newborn period.
Richly illustrated and packed with pearls of practical wisdom from the authors' decades of practice, it empowers readers to recognize the outward signs and symptoms crucial for an effective diagnosis. For geneticists, neonatologists, pediatricians, and anyone else who cares for infants in their first days of life, Genetic Consultations in the Newborn provides an essential and unmatched resource for navigating one of the most challenging areas of clinical practice.
It should not be missed.
Information
Format: Hardback
Pages: 400 pages
Publisher: Oxford University Press Inc
Publication Date: 19/02/2019
Category: Medical genetics
ISBN: 9780199990993