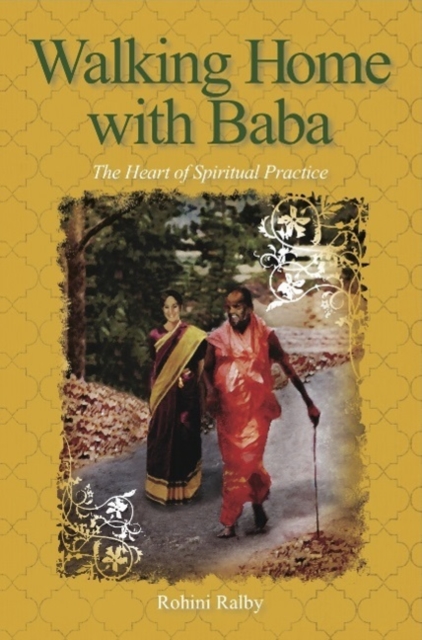 Walking Home with Baba : The Heart of Spiritual Practice
Paperback / softback
Description
This is an authoritative, uncompromising, altogether real guide to spiritual practice.
Rohini Ralby spent eight years as head of security, appointments secretary, and personal assistant to the great Swami Muktananda, and in their many hours alone together, this world-renowned guru taught her, one on one, the essence of spiritual practice.
In Walking Home with Baba, an expert guide to spiritual practice, Rohini draws on that experience and her subsequent study and work as a spiritual director to convey, in clear and concise terms, what spiritual practice truly is: walking home, and retracing our way back to God -- to Absolute Truth, Absolute Consciousness, and Absolute Bliss.
Walking Home with Baba combines intimate stories about Ms Ralby's own experiences with Muktananda and others with chapters explaining the actual work of spiritual practice.
She provides tools that she has developed for freeing ourselves from misery.
One chapter is perhaps the most masterfully clear and concise companion to the Yoga Sutras of Patanjali available today. Readers will learn not only about Ms Ralby's experience of travelling the path and being the close disciple of a great Guru; they will gain practical guidance in walking that path themselves.
Information
Format:Paperback / softback
Pages:180 pages
Publisher:Bancroft Press
Publication Date:15/10/2012
Category:
ISBN:9781610880589
Information
Format:Paperback / softback
Pages:180 pages
Publisher:Bancroft Press
Publication Date:15/10/2012
Category:
ISBN:9781610880589