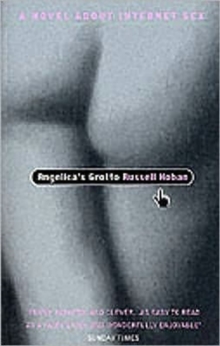 Angelica's Grotto
Paperback
Description
Angelica's Grotto is a pornographic website into which seventy-two-year-old art historian Harold Klein wanders one evening.
Klein, a walking catalogue of infirmities, known to medical consultants as 'he who declines to hop the twig', may not be up to much physically but there's a lot of sex going on in his head. 'You're a tiger from the neck up, Professor,' says Melissa, the brains behind the website, when at last Klein faces the object of his desire.
Harold first visits Angelica's Grotto after losing his 'inner voice', that censoring mechanism that keeps us from blurting out the first thing that pops into our heads and finding ourselves in Casualty as a result of it.
Harold consults a therapist about this new lack of mental privacy and also has one-to-one onscreen dialogue in the Grotto. 'If I had an inner voice I wouldn't be telling you all this,' he explains to the as-yet-unmet Melissa.
But when the flesh-and-blood Melissa and her large and well-hung colleague Leslie enter his life he finds it's good to keep the angina medicine at the ready. Harold Klein's odyssey takes him not only through erogenous zones but into various corners of the London art world, down the underground and up the buses.
Information
Format: Paperback
Pages: 288 pages
Publisher: Bloomsbury Publishing PLC
Publication Date: 01/08/2000
ISBN: 9780747547235
Free Home Delivery
on all orders
Pick up orders
from local bookshops
Reviews
Showing 1 - 2 of 2 reviews.
Review by charlytune
16/06/2015
Having read Riddley Walker, which is complicated, intense and sometimes puzzling, this story really surprised me, as it is none of those things. I feel sorry for anyone who chose it on the basis of the blurb on the front, "A novel about internet sex", as it they may well have been left frustrated... It's actually a novel about an old man, and I found it rather sweet. As Harold lurches from one unlikely encounter to another he seems to be chasing an image of youth and innocence that he knows does not exist. Hoban develops the character of Harold Klein so that I felt empathy for him, despite his faults and ineptitude, however the other characters were not very well rounded, in particular Leslie, who seems to have been taken from the book of one-dimensional black male stereotypes... although I wasn't sure if that was intended to portray Harold's point of view. Overall a quite entertaining easy read - but not what I expected from a Russell Hoban book.
Review by questbird
16/06/2015
A modern story about age and sex with a disappointing ending.