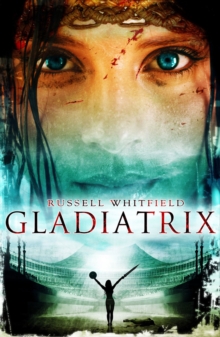 Description
Under the Flavian Emperors the Roman public's hunger for gladiatorial combat has never been greater.
The Emperor Domitian's passion for novelty and variety in the arena has given rise to a very different kind of warrior: the Gladiatrix.
Lysandra, member of an ancient Spartan sect of warrior priestesses, is the sole survivor of a shipwreck off the coast of Asia Minor who finds herself the property of Lucius Balbus owner of the foremost Ludus for female gladiators in the Eastern Empire.
Lysandra's Spartan pride refuses to accept her new status as a slave.
Her deadly combat skills not only enable her to survive but win the adoration of the crowds, the respect of her Lanista, Balbus, and the admiration of Sextus Julius Frontinus, the provincial governor.
But Lysandra's hubris has stirred up the ethnic factions of the ludus attracting the enmity of the Dacian warrior, Sorina, Gladiatrix Prima and leader of the Barbarian faction as well as inciting the hatred of the sadistic Numidian trainer Nastasen.
Meanwhile Frontinus and Balbus plan the ultimate combat spectacle for the visit of the emperor's emissary, Trajanus, that will involve Lysandra in her greatest and deadliest trial.
Information
Format: Paperback
Pages: 440 pages
Publisher: Myrmidon Books Ltd
Publication Date: 18/03/2008
ISBN: 9781905802098
Free Home Delivery
on all orders
Pick up orders
from local bookshops
Reviews
Showing 1 - 5 of 15 reviews.
Previous | Next
Review by seekingflight
16/06/2015
I was a little bit interested in the concept of female gladiators, and somewhat intrigued by the idea that Whitfield spun this story based on a marble relief from Halicarnassus dating back almost 2000 years. However, the combination of slavery, violence, sex, a protagonist who I didn't particularly like or empathise with, and the lack of a hook to draw me into this story made this both a disconcerting and a mediocre read.
Review by JDpirate5
16/06/2015
This book started off very well, to me. The character, Lysandra, was interesting, she was in a precarious situation, and I empathized with her. I also enjoyed how I was made to like her, and yet, through the opinions of other characters, see her flaws. One of which, I might add, was that she was a bit of a Mary Sue, with her unsurpassed ability and startling, icy, blue eyes. All the issues built well, full of tons of potential pitfalls for the favorites, but both of the major conflicts went unsettled. I knew her rivalry would end the way it did (boringly), but it did surprise me with its means. The huge battle scene never happened, though, and Lysandra's gains at the end of the story were way too convenient--far too much the product of a sudden and unrealistic change of character. The cover is mediocre, and, following this, my final gripe is that the book looks and reads like YA but there is way, way, way too much sex for it -be- YA. I think that a new, better cover would solve many/most of the book's problems! I must give credit, however, for well-opposed characters, suspense, and a gripping nature!
Review by viking2917
16/06/2015
I received a complementary copy of Gladiatrix, by Russell Whitfield, through the LibraryThing Early Reviewers program (and a wonderful program it is!). Being a huge fan of Mary Renault, Steven Pressfield (ok he mostly does Greece), Wallace Breem, and of course, the movie Gladiator, I was eagerly anticipating this book. Gladiatrix is the story of Lysandra, the female gladiator. Not a lot of mystery about what this book is going to be about!First off, let's get it out of the way: the title. Gladiatrix. With a name like that, you expect some titillation, and some lesbianism – if that's what you're looking for, you will not be disappointed. Gladiatrices regularly seem to fight in the nude, and the sex scenes are pretty graphic. The subject matter seems to inspire lurid treatment – for example, witness Roger Corman's Gladiatrix movie with Pam Grier, or the Discovery Channel Documentary on the Gladiatrix finds in London (less salacious). Between the title, the premise, and the cover art, I think the book will sell heavily, and although there have been other gladiatrix movies, I'd expect another one. But I digress. The early stages of the book heavily echo the themes of the movie Gladiator – someone from the upper echelons of society, driven by circumstance into the arena – personal misfortune, gladiator school, rising through the ranks because of innate quality. It is heavily derivative from Gladiator, and in the early going I found myself annoyed that it felt so clearly imitative. I got over it before too long – at some level, it is truth in advertising: this book is Gladiator with a female protagonist. I was disappointed early on that some scenes didn't happen "on camera": Lysandra is enslaved through a shipwreck and ensuing events – yet the shipwreck and those events are not really rendered – they would have made nice scenes, and a good counterpoint to the constant martial circumstances that follow. I periodically wondered how historically accurate the book was (of course, there were female gladiatrices) – the references to other historical personages seem accurate insofar as I can tell (but I'm no expert here). I don't know whether Spartan princesses existed, or whether they received battle training, but I was willing to suspend my disbelief on that point. But the historical side of things doesn't get much play – this isn't historical fiction ala Saylor or Pressfield. The book at times feels more like a romance novel, oddly enough – due to the interpersonal issues and personal conflicts that drive the novel forward. The dialog is at times stilted, sometimes the prose feels awkward. I believe it's a first novel and it periodically feels like one. Lysandra comes off as an insufferable teenager (which in fact she is). But after a few hundred pages, I wanted to say to the author, "OK, I get it – she's arrogant – you don't have to beat me over the head with it". I wanted to see more personal development out Lysandra, but perhaps that is to wait for another installment. The book is not explicitly part of a series, but the deus ex machina ending leads me to conclude more is forthcoming. In the end, I enjoyed the book, and finished it quickly, but I am left wondering who the intended audience is. This is no Renault or Pressfield novel, peering deep into the human condition to find the things that ennoble us. And I don't believe it's a juvenile book – the tone feels wrong and the sex is a bit graphic for that. The fights are good and the swordplay frequent. Perhaps it's just good old fashioned entertainment – just like the Arena was, thousands of years ago.
Review by bwightman
16/06/2015
As a huge fan of historical fiction set in ancient Rome, this book did not disappoint. Gladiatrix tells the story of Lysandra, a Spartan priestess of Athene who is captured as a slave and sent to train as a gladiator. It's a quick read and very entertaining, with vivid descriptions of gladiator battles. The ending of the story is refreshing in that it is somewhat unexpected (and probably unlikely, but that's why this is fiction), and yet it fits very well into the fabric of the story. I'd recommend this to anyone who's a fan of historical fiction set in the ancient world.
Review by DavidBurrows
16/06/2015
Very good. I like Roman tales, this one is quite racy though. Well written and you can sympathise with the characters. Not in the same league as some historical fiction I have read.
Also by Russell Whitfield