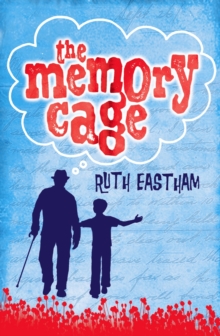 The Memory Cage
Paperback
Description
Alex's grandfather keeps forgetting things, and Alex has overheard his adoptive parents say that they're going to put granddad in a home.
His grandfather begs Alex to save him from that, and it's a promise Alex is desperate to keep.
But Alex once promised his little brother that he would save him, and in the terror of the Bosnian war, he failed.
As Alex struggles to protect his grandfather, he uncovers secrets that his family and the village have kept for two generations.
Unravelling them will cause grief, but will they save grandfather, and perhaps help Alex come to terms with his own private war?
Information
Format: Paperback
Pages: 240 pages
Publisher: Scholastic
Publication Date: 03/01/2011
Category: Family
ISBN: 9781407120522
Other Formats
Paperback from £5.85
EPUB from £5.60
Free Home Delivery
on all orders
Pick up orders
from local bookshops
Reviews
Showing 1 - 2 of 2 reviews.
Review by nicx27
16/06/2015
This is the story of Alex, a Bosnian boy who was adopted into the Smith family after the conflict in former Yugoslavia. His grandad is becoming very forgetful and Alex wants to try and dig into his past to help him to remember.This is a lovely book. Alex is a great creation, a boy who genuinely wants to do the right thing. He doesn't always get thanked for the digging around he is doing, but it pays off eventually. I really enjoyed following Alex as he found out about his grandad's past, through photographs, stories, talking to people, gravestones etc. As somebody who enjoys history and research this all really appealed to me.The author has produced a little gem with this book. It's a young adult or children's book, but adults can definitely enjoy it too. Highly recommended, and a useful tool to help explain the effects of Alzheimer's, or to encourage discussion about family histories.
Review by DubaiReader
16/06/2015
YA / Adult Crossover Book.This was such a touching book, I can quite see why it has been attracting such excellent reviews. There is also a lot squeezed into its 240 pages. Alex is a wonderful character, with an unusual background - he was a survivor of the Balkan wars, having lost all his family in the atrocities. He was adopted into the Smith family at the age of 6, suddenly finding himself with an older sister and a brother of the same age, plus little Sophie who is born later. Although he tries to shut off his frightening past, it still haunts him from time to time. He also finds himself with a lovely Grandad. When we join the story, Grandad is starting to show signs of Alzheimer's disease and it seems to be progressing rapidly. Grandad is Alex's closest confidante and he is desperate to save him from being put into an old people's home. His attempts to remind Grandad of his past (and hence, slow the memory loss Grandad is suffering) result in many of his own submerged memories resurfacing. This journey back into the past also brings out hidden family secrets and war stories. Eastman cleverly intertwines all these diffuse elements to produce a YA novel that is informative and beautiful at the same time. Highly recommended for both adults and younger readers.