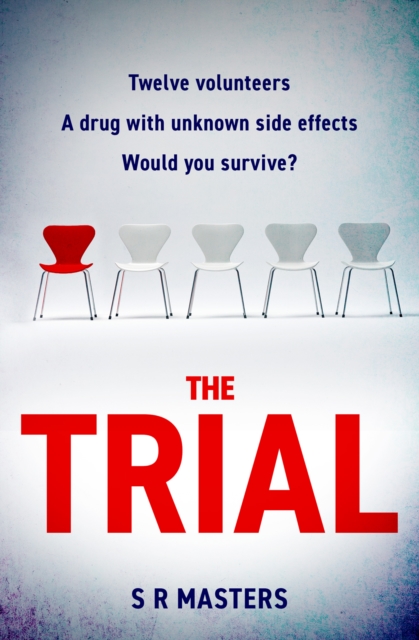 The Trial
Paperback / softback
Description
'Pacy, dark and highly entertaining, with a real sense of menace' Sunday Times bestseller, T.M.
Logan 'The very definition of a white-knuckle ride' Sunday Times bestseller, B P Walter 'Brilliant . . . a proper page-turner' Sunday Times bestseller, Laura Marshall Would you sign up to a medical trial if you didn't know the possible side effects? 18-40? PAID CLINICAL TRIAL IN THE CANARY ISLANDS – UP TO £20,000 TAX FREE It seems like the opportunity of a lifetime.
An all-inclusive luxury trip abroad, all you need to do is take a pill every day and keep a diary. Except you don't know anything about the drug or what its side effects might be. The headaches start, a dull ache at first.
Every day worse than the last. Then a body is found. Everyone is a suspect. Anyone could be a killer. Even you . . . The up-all-night thriller perfect for fans of Alex Michaelides, T.
M. Logan and JP Delaney Early readers have signed up for The Trial . . . will you? 'Such a cool premise . . . a page-turner that kept me gripped' Egan Hughes 'Full of twists and turns . . . a wild ride I didn't want to end' Vanessa Savage 'Had me not only staying up late to read, but for the first time ever, waking up early too' Fliss Chester, author of the Fen Churche Mysteries 'A claustrophobic journey that will have you constantly reevalauting what, and more importantly who, you can put your faith in.
Messed with the mind in all the right ways' Robert Scragg, author of the Porter & Styles series 'A tantalising premise, this wholly engaging suspense delivers in droves . . . a first-class thrill ride' ⭐⭐⭐⭐⭐ NetGalley Reviewer 'I was sucked in from the beginning and didn't put it down.
What a wild ride' ⭐⭐⭐⭐⭐ 'An ending you won't see coming . . . shock worthy' ⭐⭐⭐⭐ 'Seriously intense . . . will have you racing through the pages' ⭐⭐⭐⭐ 'Drew me in immediately' ⭐⭐⭐⭐ 'Interestingly real and scary concept . . . it kept me so engrossed' ⭐⭐⭐⭐ 'Intriguing with lots of suspense . . . the explosive climax had my heart racing' ⭐⭐⭐⭐ 'Brilliant concept . . . a captivating read' Reader Review
Information
Format:Paperback / softback
Pages:384 pages
Publisher:HarperCollins Publishers
Publication Date:07/07/2022
Category:
ISBN:9780008520120
Other Formats
EPUB from £1.99
eAudiobook MP3 from £13.34
Information
Format:Paperback / softback
Pages:384 pages
Publisher:HarperCollins Publishers
Publication Date:07/07/2022
Category:
ISBN:9780008520120