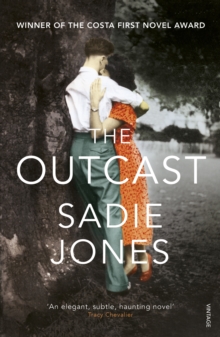 Description
1957, and Lewis Aldridge is travelling back to his home in the South of England.
He is straight out of jail and nineteen years old. His return will trigger the implosion not just of his family, but of a whole community. A decade earlier, his father's homecoming casts a different shape.
The war is over and Gilbert has recently been demobbed.
He reverts easily to suburban life - cocktails at six thirty, church on Sundays - but his wife and young son resist the stuffy routine.
Lewis and his mother escape to the woods for picnics, just as they did in wartime days.
Nobody is surprised that Gilbert's wife counters convention, but they are all shocked when, after one of their jaunts, Lewis comes back without her. Not far away, Kit Carmichael keeps watch. She has always understood more than most, not least from what she has been dealt by her own father's hand.
Lewis's grief and burgeoning rage are all too plain, and Kit makes a private vow to help.
But in her attempts to set them both free, she fails to predict the painful and horrifying secrets that must first be forced into the open. As menacing as it is beautiful, The Outcast is a devastating portrait of small-town hypocrisy from an astonishing new voice.
Information
Format: Paperback
Pages: 480 pages
Publisher: Vintage Publishing
Publication Date: 16/06/1995
ISBN: 9780099513421
Other Formats
Paperback from £7.65
EPUB from £3.99
CD-Audio from £13.25
Free Home Delivery
on all orders
Pick up orders
from local bookshops
Reviews
Showing 1 - 3 of 3 reviews.
Review by samsheep
16/06/2015
This was an amazingly good book! It said on the back that it was a bit grim (or words to that effect) and - don't get me wrong - it was unbelievably relentlessly grim! Yet I kept the faith that there would be some kind of relief and I wasn't disappointed. It brought me to tears several times. She's an incredible writer. Oof!
Review by nocto
16/06/2015
This book got off to a bad start with me. It hooks you into the story by showing what happens way later on. In this case we see nineteen year old Lewis Aldridge being released from prison in the 1950s. Then we go right back in time to see the events of his childhood starting with when his dad returns from fighting the second world war. I don't like the 'flash forward' device in fiction and rarely think it adds to the story, and I didn't feel it was needed here. This tale is all about how an ordinary kid gets bashed about by events and ends up living a not quite so ordinary life. I think the title gives enough knowledge to the reader that everything isn't going to go swimmingly for Lewis and the prologue is unneccesary. I was pleased that the story went on past the events of the prologue.Apart from that I really enjoyed the story and found the characters very well drawn. Children turn into adults in a realistic coherent manner and the class boundaries of village life ring true. There are people in the story guilty of much worse crimes than Lewis and I found all the family interactions, both within families and between families completely believable. On the whole it was a good book, I think it's Sadie Jones' first novel, and I'll be looking out for more.
Review by deargreenplace
16/06/2015
First of all, the publishers have chosen a terrible cover for the Vintage version of this book. It hints at a wartime romance, hankies being waved on train platforms, and generally suggests a book that I would have no interest in reading.As it was for book group, I read it anyway, and was pleasantly surprised that it is actually about a young boy who loses his mother in a traumatic event, and how the people around him fail to help him cope with his emotions thereafter.Set in three periods of Lewis's life, the book examines his relationships with his mother, and afterwards his stepmother, as well as his childhood friends and neighbours, none of whom seem able to understand how he has been affected by the loss. The Home Counties setting of large homes with cooks, housekeepers and chauffeurs was completely alien to me however. I also wasn't convinced by his self-harming (did this happen in the 1950s? I don't know, but I didn't start to hear about it until the 1990s), and it reminded me a little of We Need To Talk About Kevin, but overall this is an engaging read and well-written.