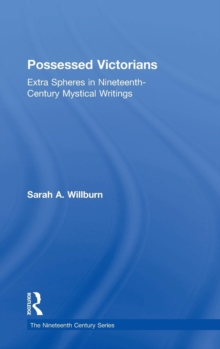 Possessed Victorians : Extra Spheres in Nineteenth-Century Mystical Writings
Hardback
Description
In her absorbing study of nineteenth-century mystical writings, Sarah Willburn formulates a new conception of individualism that offers a fresh look at Victorian subjectivity.
Drawing upon extensive archival work in the British Library, Willburn analyzes seance accounts, novels about mediumship, and metaphysical treatises to make important connections between contemporary writings on mysticism and fictional works.
Willburn presents the theories of compelling characters such as Newton Crosland and Lois Waisbrooker and provides exciting new readings of well-known texts by Charlotte BrontA", Eliot, Martineau, and Corelli. An understanding of the Victorian fascination with mysticism, Willburn argues, leads to a better appreciation of cultural constructions of the citizen in England and of the public sphere.
She introduces two key concepts against the backdrop of popular mysticism: "possessed individualism," a model for Victorian individualism based on spiritual possession, and "extra spheres," which complicate the traditional binary opposition of public and private.
Together, these formulations urge us to rethink our views of Victorian political economy and gender as they pertain to mystical and religious practices.
Other Formats
Paperback / softback from £33.99
EPUB from £33.30
PDF from £33.30
Also by Sarah A. Willburn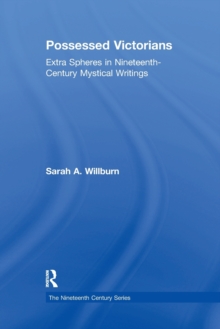 Also in the The Nineteenth Century Series series | View all