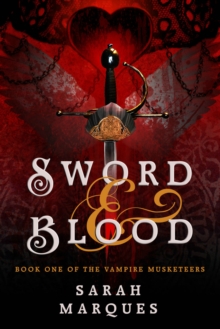 Sword & Blood : The Vampire Musketeers
Paperback / softback
Description
In a world where vampires have taken every humble chapel, defiled everygrand cathedral, subdued most nations, and treated every human as cattle,Dumas' hero musketeers rise to a greater challenge than they ever met intheir original adventures.
Athos has spent a decade fighting vampires in theking's musketeers.
He never expected to see his wife again -he'd discovered Charlotte was a vampiric servant, hanged and left for deadten years before - yet it is she who turns Athos into a vampire. Or doesshe? Despite the craving for blood and overwhelming sexual hunger, Athos walksthe fine line between the worlds, remaining human enough to fight vampires.
Onlyhis commitment and loyalty to his friends - fellow musketeers Porthos andAramis - and a young Gascon named D'Artagnan, allows him to keep hissoul through an adventure that tests the heights of his heroism and the depth ofhis darkest desires.
Information
Format: Paperback / softback
Pages: 336 pages
Publisher: Prime Books
Publication Date: 03/04/2012
Category: Fantasy
ISBN: 9781607013310
Free Home Delivery
on all orders
Pick up orders
from local bookshops