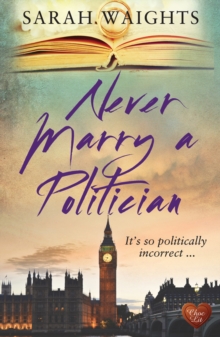 Never Marry a Politician
Paperback
Description
Never, under any circumstances, marry a politician...In trying to be the model wife to Ralph, a fiercely ambitious politician, Emily has betrayed her heart and her principles.
Once she was a promising journalist, but now reluctant domestic goddess is more her scene.
When unexpected events lead to Ralph becoming a candidate for Prime Minster, Emily finds maintaining the facade of picture-perfect family life an increasing struggle especially when her romantic past comes back to haunt her in the form of tough-talking journalist, Matt Morley.
Matt is highly skilled at digging the dirt and, sure enough, Ralph has a sordid secret that is soon uncovered.
In the aftermath of the discovery, will Emily finally find the courage to be true to herself, or is she stuck in the world of PR tactics and photo opportunities for good?"
Free Home Delivery
on all orders
Pick up orders
from local bookshops