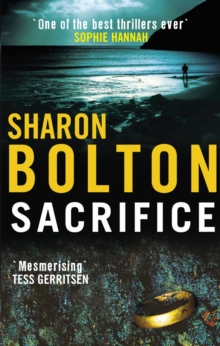 Description
'One of the best thrillers ever' Sophie Hannah Consultant surgeon Tora Hamilton has moved to remote Shetland to be with her husband.
To have a family. Not for this...In the peat soil near her new home she uncovers a perfectly preserved woman's body.
Runic symbols are carved into her skin. Her heart has been cut out. But as Tora begins to ask questions around the island, she receives her first threat...
Information
Format: Paperback
Pages: 576 pages
Publisher: Transworld Publishers Ltd
Publication Date: 01/01/2009
Category: Thriller / suspense
ISBN: 9780552159753
Free Home Delivery
on all orders
Pick up orders
from local bookshops
Reviews
Showing 1 - 2 of 2 reviews.
Review by edwardsgt
16/06/2015
An exceptional debut novel, based on the myths of Shetland's Kunal Trows, all the more remarkable as it was written before the author had visited Shetland. The story concerns Tora, an Obstetrician living on Shetland, but not from there, who discovers a young woman's body buried in her garden. Tora is determined to get to the bottom of how she came to be buried there and why she was mutilated, but is blocked at every turn by the tightly knit community who are determined to keep outsiders like Tora in the dark. The plot rattles along and kept me wanting to turn the page to find out what happens next. Highly recommended.
Review by juniperjungle
16/06/2015
This is the first book I've read for The Great Transworld Crime Caper. I'm a big fan of crime fiction so I thought I would take the opportunity to try out some new authors, the synopsis for Sacrifice left me looking forward to it arriving in the post.<br/><br/>The action kicks off within the first chapter of the book as Tora discovers the mutilated corpse buried on her land. From that point on I felt completely drawn in to the plot, and found it really hard to put the book down. There is no let up from the plot, even the quieter sections are all plot building, there is certainly no filler to be found. About halfway through I had a eureka moment and was sure I knew how the plot was going to end, whilst my thoughts were not wrong they definitely fell far short of the brilliant conclusion to the book. Bolton managed to fit so much into the plot yet it never felt unrealistic.<br/><br/>I found the characters easy to engage with, Tora particularly. I found myself getting really invested in her story, when she dug further and further into what was going on I felt anxious about what might happen to her. At the various points when her attempts were thwarted I found myself getting frustrated on her behalf. I also really liked the character of Dana, I found that I could identify pretty well with her.<br/><br/>The way the book is written worked really well for me. I've never travelled to the Shetland Isles but Bolton describes the area in such a way that I could picture it really clearly. I loved the way that folklore and legend was woven into the plot, I think the combination of this and the setting worked to make the book a really interesting read. <br/>