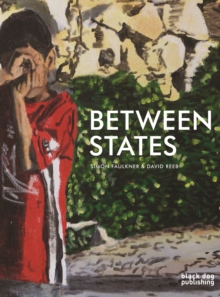 Between States
Paperback / softback
Description
Between States addresses relationships between aesthetics and politics through the exploration of different locations and political conditions.
The book focuses on the complex geography of Israel/ Palestine, where borders and the nature of political statehood remain unresolved.
The title Between States refers to the unfinished political nature of this area, while also describing the condition of in-between-ness defined by the book itself as it shifts from artistic concerns to more explicitly political subjects.
This in-between-ness also relates to the complex spatial relationships between the UK, Israel, and the West Bank that were involved in the development of the dialogue between the two authors.
Information
Format: Paperback / softback
Pages: 176 pages, 140 illustrations
Publisher: Black Dog Press
Publication Date: 01/03/2014
Category: Theory of art
ISBN: 9781908966384
Also by Simon Faulkner