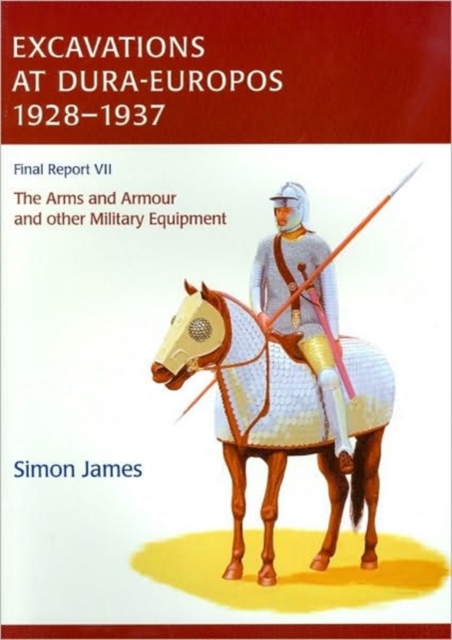 The Excavations at Dura-Europos conducted by Yale University and the French Academy of Inscriptions and Letters 1928 to 1937. Final Report VII
Paperback / softback
Description
This is a paperback reprint of the first edition, which appeared in 2004, published by British Museum Press.
The ancient city of Dura-Europos, destroyed by a Sasanian Persian siege in the AD 250s, was an important regional centre of commerce, government and military control under the Seleucid, Parthian and Roman empires.
During excavations in the 1920s and 1930s it became famous for finds such as a painted synagogue and early Christian chapel.
Not the least spectacular of the discoveries in this 'Pompeii of the Syrian Desert' were the remains of the town's garrisons and siegeworks and massive quantities of military artefacts.
The latter comprise perhaps the most important single collection of arms, armour and other equipment to survive from the Roman period, a collection which is exceptional in its size, diversity and state of preservation.
Its colourful painted shields and horse armour, for example, are unequalled in the vast Roman empire or in neighbouring lands.
It also holds vital importance for our knowledge of the material culture of the military in the eastern frontier lands of the Roman world. This book provides a complete catalogue of the military artefacts, most of which are now housed in Yale University Art Gallery, and analyses and assesses their cultural affiliations and uses.
The archaeological evidence from the site is combined with the equally rich and rare textual and representational evidence in the form of papyri, graffiti and wall-paintings, not to mention the buildings of the city themselves, to examine the ways in which material culture actively creates and expresses identity, in this case of Roman soldiers of Syrian origin.
Information
Format:Paperback / softback
Pages:336 pages
Publisher:Oxbow Books
Publication Date:15/10/2016
Category:
ISBN:9781842173718
Information
Format:Paperback / softback
Pages:336 pages
Publisher:Oxbow Books
Publication Date:15/10/2016
Category:
ISBN:9781842173718