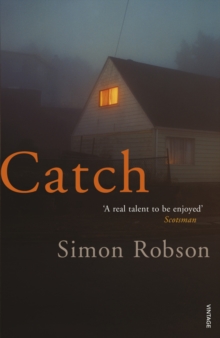 Description
Catharine wakes to an empty bed. Her husband Tom, a human rights lawyer, is away on business and it's the first time she has woken alone in their cottage since they moved there from London five months ago.
She is, as she confesses, a serious woman; realistic and practical.
She has relinquished her hold on past ambitions, her music and her career, in preparation for family life.
Now, without distraction, she wonders what she is to do.
Time progresses, and in encounters both real and imagined - with the village's inhabitants, with her best friend Maria and with Tom - Catharine plucks at the fabric of her life until it is threadbare.
From assured beginnings the day rushes to a realisation of her very worst fears, and to a denouement of devastating poignancy.
Information
Format: Paperback
Pages: 272 pages
Publisher: Vintage Publishing
Publication Date: 01/01/2011
ISBN: 9780099547082
Free Home Delivery
on all orders
Pick up orders
from local bookshops
Reviews
Showing 1 - 1 of 1 reviews.
Review by dsc73277
16/06/2015
I enjoyed this book from not quite the beginning to not quite the end. This is not to say I did not finish it, I did, but rather to allude to the two things I liked least about it: the rather over-written first paragraph, that read like the work of a secondary school pupil trying too hard in a creative writing exercise, and the somewhat flat ending.Enough carping, let's focus instead on what I liked about it. Having criticised the opening paragraph, I should add that elsewhere I was impressed by the poetic quality of the prose. I was also interested in the themes it explored, from the nature of artistic talent, through the purpose of a university education, to parenthood and the very purpose of life itself. Aside for the fact that, being male, I will never myself experience the reproductive urge from a woman's perspective, I nevertheless identified to a worrying extent with many of the thoughts and feelings of Catharine, the principal character.Catharine, called Catch by her husband Tom, is now, like me, in her late thirties. Like me, she worries that she has not yet really figured out the business of living; like me, as a teenager, she equated artistic goodness with the moral good; like me, she worries that she may not be up to the job of being a parent. With all these similarities, I could not help but take it rather personally when, with some justification, a more down to earth resident of her village accuses her of being self-obsessed and prone to think about things to much. I had never really considered myself to be selfish, nor had I considered quite how damaging it can be to be reflective. I would say this gave me food for thought, although that might merely secure a guilty verdict on the charge of thinking too much!For all my reflectiveness, I don't always get along with novels that focus on the abstract thoughts of their main characters. With Catch my identification with some of the character's thoughts no doubt helped.The action - such as it is, for this a book more of ideas than events - takes place over the course of a single day. As such it reminded me somewhat of Woolf's Mrs Dalloway and, more recently, or Deirdre Madden's Molly Fox's Birthday. The single day, albeit reinforced with references to past events, can make a remarkably effective timespan for a novel.
Also by Simon Robson