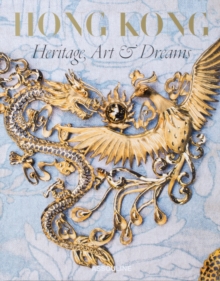 Hong Kong: Heritage, Art & Dreams
Hardback
Description
Hong Kong is a city with a buzz-hard-working and efficient, but also with moments of grace that offer glimpses of its complex culture as one of the world's great financial centres.
This is a volume on Hong Kong, by Hong Kongers, featuring original photography of its quintessential landmarks, streets and inhabitants, and anecdotes from longstanding residents.
It reflects how the city is many things to many people; a city of contrasts and diversity that, in recent years, is transforming into a pre-eminent cultural destination.
From knife sharpeners and tailors to the traditional foods that make the city a culinary point of reference, designers, architects and artists to those recognised throughout the world.
Presented in partnership with the Rosewood Hotel Group, this book invites readers to lose themselves in the city's winding alleyways and colourful history.