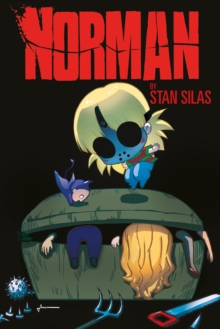 Norman : The First Slash
Paperback / softback
Description
NORMAN IS A TYPICAL EIGHT-YEAR-OLD BOY. EXCEPT FOR BEING A PSYCHOPATIC KILLER THAT IS. Norman has killed people. Too many to count. He's bumped off classmates, relatives and even the odd monster!
But how did this angelic-looking little boy become so terrifying?
Norman: The First Slash goes even deeper into this mini murderer's horrifying past!
Information
Format: Paperback / softback
Pages: 128 pages
Publisher: Titan Books Ltd
Publication Date: 25/07/2017
Category: Comics and Graphic Novels
ISBN: 9781785861246
Also by Stan Silas