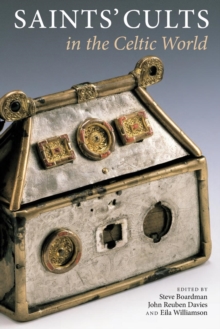 Saints` Cults in the Celtic World
Paperback / softback
Description
The way in which saints' cults operated across and beyond political, ethnic and linguistic boundaries in the medieval British Isles and Ireland, from the sixth to the sixteenth centuries, is the subject of this book.
In a series of case studies, the contributions highlight the factors that allowed particular cults to prosper in, or that made them relevant to, a variety of cultural contexts.
The collection has a particular emphasis on northern Britain, and the role of devotional interests in connecting or shaping a number of polities and cultural identities (Pictish, Scottish, Northumbrian, Irish, Welsh and English) in a world of fluid political and territorial boundaries.
Although the bulk of the studies are concerned with the significance of cults in the insular context, many of the articles also touch on the development of pan-European devotions (such as the cults of St Brendan, The Three Kings or St George). Contributors: James E. Fraser, Thomas Owen Clancy, Fiona Edmonds, John Reuben Davies, Karen Jankulak, Sally Crumplin, Joanna Huntington, Steve Boardman, Eila Williamson, Jonathan Wooding
Information
Format: Paperback / softback
Pages: 240 pages
Publisher: Boydell & Brewer Ltd
Publication Date: 15/08/2013
Category: British & Irish history
ISBN: 9781843838456
Also by Steve Boardman