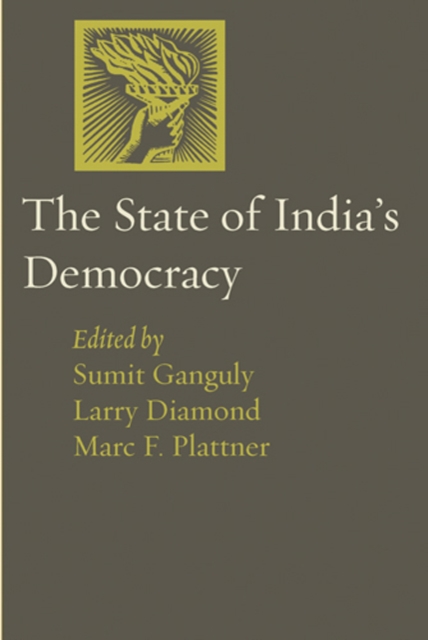 The State of India's Democracy
Paperback / softback
Description
The newest volume in the acclaimed Journal of Democracy series examines the state of India's democracy.
As India marks its sixtieth year of independence, it has become an ever more important object of study for scholars of comparative democracy.
It has long stood out as a remarkable exception to theories holding that low levels of economic development and high levels of social diversity pose formidable obstacles to the successful establishment and maintenance of democratic government.
In recent decades, India has proven itself capable not only of preserving democracy, but of deepening and broadening it by moving to a more inclusive brand of politics.
Political participation has widened, electoral alternation has intensified, and civil society has pressed more vigorously for institutional reforms and greater government accountability.
Yet political scientists still have not devoted to this country, which contains more than one-sixth of the world's population, the kind of attention that it warrants. The essays in The State of India's Democracy focus on India's economy, society, and politics, providing illuminating insights into the past accomplishments-and continuing challenges-of Indian democracy.
Contributors: Rajat Ganguly, M. V. Rajeev Gowda, Christophe Jaffrelot, Niraja Gopal Jayal, Rob Jenkins, Sunila S.
Kale, Pratap Mehta, Subrata K. Mitra, Aseema Sinha, E. Sridharan, Praveen Swami, Arvind Verma, Steven I. Wilkinson
Information
Format:Paperback / softback
Pages:264 pages
Publisher:Johns Hopkins University Press
Publication Date:05/11/2007
Category:
ISBN:9780801887918
Information
Format:Paperback / softback
Pages:264 pages
Publisher:Johns Hopkins University Press
Publication Date:05/11/2007
Category:
ISBN:9780801887918
Also in the A Journal of Democracy Book series | View all