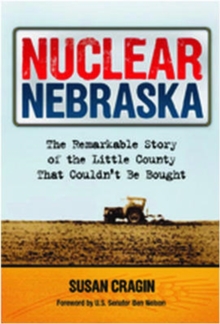 Nuclear Nebraska : The Remarkable Story of the Little County That Couldnt Be Bought
Hardback
Description
In 1989, the federal government, five state governments and two multinational corporations approached Boyd County, Nebraska with what looked like a wonderful deal: In exchange for permission to build a low-level nuclear waste dump on an abandoned farm, they would pay the county $3 million per year for the next 40 years.
For that much money, they thought, wouldn't this poor community agree to just about anything?
They couldn't have been more wrong."Nuclear Nebraska" tells the inspiring story of how Boyd County's farmers fought both the state and federal governments, and mighty Bechtel International.
From their initial revolt to their hard-won victory, this powerful tale traces the community's transformation from a small group of isolationist farmers to a defiant band of environmentalists.
The book chronicles how the farmers of this then Republican county threw their weight behind Democrat Ben Nelson, who delayed but could not stop construction at the site.
The farmers then had to train themselves to be environmental experts and provide the kind of evidence that would trump that of Bechtel's high-paid engineers.
They did, and the license to build was denied. "Nuclear Nebraska" is a gripping account of a community that refused to relinquish its rights to a government its people could no longer trust.
Free Home Delivery
on all orders
Pick up orders
from local bookshops
Also by Susan Cragin