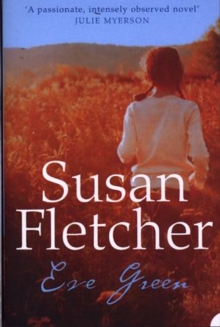 Description
With the death of a mother and the abduction of a young girl, Susan Fletcher has written a vividly beautiful novel about the innocence and terror of childhood.Following the loss of her mother, eight-year-old Evie is sent to a new life in rural Wales - a dripping place, where flowers appear mysteriously on doorsteps and people look at her twice.
With a sense of being lied to she sets out to discover her family's dark secret - unaware that there is yet more darkness to come with the sinister disappearance of local girl Rosemary Hughes.Now many years later Eve Green is waiting for the birth of her own child, and when she revisits her past something clicks in her mind and her own reckless role in the hunt for Rosie's abductor is revealed...A truly beautiful and hypnotic first novel, this is both an engaging puzzle and an enchanting work of literature.
Information
Format: Paperback
Pages: 288 pages
Publisher: HarperCollins Publishers
Publication Date: 03/01/2005
ISBN: 9780007190409
Free Home Delivery
on all orders
Pick up orders
from local bookshops
Reviews
Showing 1 - 5 of 5 reviews.
Review by VictoriaE
16/06/2015
Review by phoebesmum
16/06/2015
I seem to have read an awful lot of books over the years of 30something women reminiscing over a Terrible Childhood Secret. This is another one. Decently written, at least.
Review by deweyquilt
16/06/2015
There is something dream-like about wading through a Susan Fletcher novel. Her hypnotic, lyrical use of language is so accomplished that you find yourself marvelling over her descriptions of tiny things, rather than keeping an eye on the gently unfolding plot. Well, it happened to me anyway. Before I knew it the quietly devastating revelations towards the latter part of the book which culminated in a not unpredicatable climax still had the effect of being shocking due to the way events slowly unravelled. The themes of the book appear to be quite stark at first - loss of a parent being the main one. However there are many themes and issues raised in this novel, not least the power of memories, how or if we share them at all, and how they effect the present. I enjoyed the setting in the bleak, wild Welsh countryside and the way in which Billy seemed to be a reflection of the landscape in which he inhabited. Eve herself is completely lovable in both her eight year old and late twenties incarnations. In fact all of the characters, even the sketchily drawn Bronwen, are lovingly and beautifully depicted in what was a fantastic read. I didn't want to leave the world Fletcher had created, mainly because it was real. Warts and all. It's so sad when you have to wave goodbye to a good novel.
Review by karensaville
16/06/2015
About a young girl sent to rural Wales after her Mother dies in Birmingham. A young girl has gone missing. Eve Green is expecting her own child and is looking back. Easy to follow and quite lyrical, I quite enjoyed this book.
Review by clodagho
16/06/2015
This book was ok. An easy read but slow.