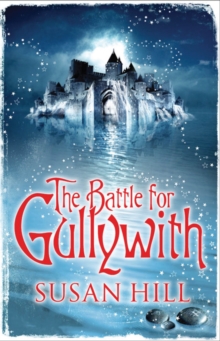 The Battle for Gullywith
Paperback
Description
A stone army, an enchanted castle, mysterious ancient powers - and some very clever tortoises - Olly finds there's more than meets the eye at Gullywith.
When his family moves to Gullywith Farm, Olly just can't imagine being happy in his new home.
Gullywith is the coldest house in the world and no one has lived there for years.
Then Olly meets KK and she tells him locals won't go near the place.
It seems to be jinxed ...but most strange of all, Olly notices that there are stones at Gullywith that can move around of their own accord.
Stones with ancient markings on them. He feels sure that they are angry. Olly visits the mysterious Nonny Dreever to ask his advice and he tells them they must return the stones to Withern Mere.
Olly is drawn into a world of myth, magic and midnight adventure deep inside the surrounding hills.
What is the ancient power that controls the stones and can anything be done to end their hold over Gullywith?
Susan Hill deftly weaves a tale of real life and enchantment to delight young readers.
Information
Format: Paperback
Pages: 320 pages
Publisher: Bloomsbury Publishing PLC
Publication Date: 01/04/2009
Category: Adventure
ISBN: 9780747594772
Free Home Delivery
on all orders
Pick up orders
from local bookshops