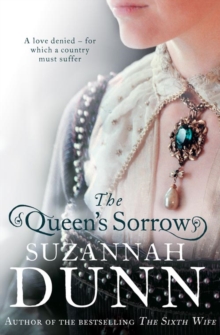 The Queen's Sorrow
Paperback
Description
A queen brought low by love compromised and power abused - the tragedy of Mary Tudor.These are desperate times for Mary Tudor.
As England's first ruling queen, her joy should be complete when she marries Philip, the dashing Prince of Spain.
But despite her ardent devotion, he's making it painfully obvious that he cares little for his new wife - and her struggle to produce an heir only makes him colder towards him.
Lonely and depressed, Mary begins to vent her anguish on her people - and England becomes a place of cruelty, persecution and fear.Mary's terrible fall from grace is seen through the eyes of Rafael, a Spanish sundial maker who is part of the Prince's flamboyant entourage.
He becomes the one person that she trusts, but his life - and new-found love - will be caught in the chaos that follows...
Information
Format: Paperback
Pages: 320 pages
Publisher: HarperCollins Publishers
Publication Date: 01/01/2009
Category: Historical fiction
ISBN: 9780007258284
Free Home Delivery
on all orders
Pick up orders
from local bookshops
Reviews
Showing 1 - 2 of 2 reviews.
Review by bhowell
16/06/2015
Even for historical fiction this is a bit on the light side but still an enjoyable read.
Review by Helenliz
16/06/2015
 This has potential, but I'm not quite sure it worked.Rafael is a Spanish sundial maker who comes to England in the entourage of Phillip of Spain (Mary Tudor's bridegroom). By chance (and with a surprising lack of formality) he happens to meet the Queen in the garden that the sundial is due to be errected in. She is recently pregnant and (at 38) is concerned. Rafael's wife also had her first child late in life, and his story of her cheers Mary. They have a later encounter after Mary begins her confinement at Hampton court - and this I didn't really buy into. And then a third when he requests a favour - which probably goes horribly wrong.In the meantime, he is lodged with a merchant's family and stays in the house with the housekeeper & small staff after the famiy return to the country. He develops a relationship with the housekeeper and at the same time you discover more about his life and wife. Somehow he is a very unconvincing man. His love life is all a bit naieve and two of his partners are described in ways that make you wonder if he has all his marbles - such tacit acceptance of an affair strikes me as distinctly atypical male. The story ends very sddenly and, frankly, he runs away from the chain of events his request to the queen has set in motion. I can't imagine it ends at all well. But, at the same time, you never hear anything about how he rebuilds his life bac in Spain with a wife he realises he doesn;t love and a son that's not his. The relationship between Cecily & Rafael I could accept, and her situation, but he just seemed a bit too pathetic. And the ending was unsatisfactory from both of their points of view. Just not convinced, I'm afraid.