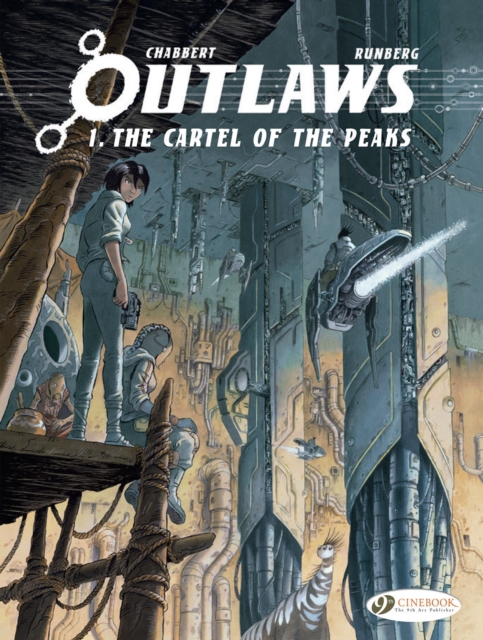 Outlaws Vol. 1: The Cartel Of The Peaks
Paperback / softback
Description
Kristina Swany, a rebellious young Human, discovers the hidden side of the Intergalactic Confederation - crime, misery and corruption.
She will have to carve a place for herself in the shadows.
The first volume of an Orbital spin-off. 2279. A freighter arrives on planet Drenn, with its hidden cargo of illegal immigrants, including young Human Kristina Swany.
Like the rest of her travelling companions, she seeks a new life, a new start... but what awaits them is slavery, at the hands of a merciless criminal cartel - the supposed price for the last leg of their journey.
Left with no choice, Kristina and the others must do dangerous work in atrocious conditions, and soon begin to suspect there won't be a last leg...
Information
Format:Paperback / softback
Pages:56 pages, 56 Illustrations, unspecified
Publisher:Cinebook Ltd
Publication Date:20/07/2023
Category:
ISBN:9781800441040
Information
Format:Paperback / softback
Pages:56 pages, 56 Illustrations, unspecified
Publisher:Cinebook Ltd
Publication Date:20/07/2023
Category:
ISBN:9781800441040