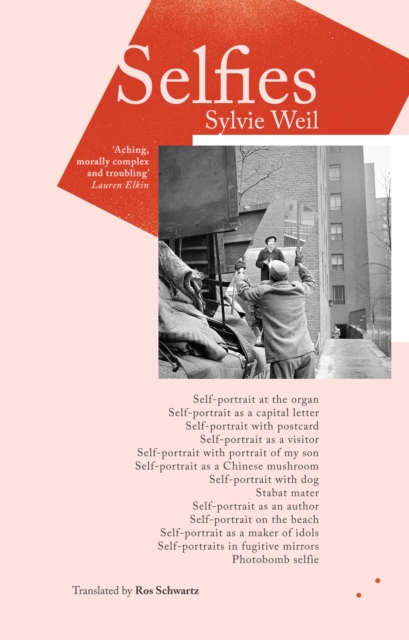 Selfies
Paperback / softback
Description
Taking selfies is not the exclusive preserve of millennials.
In Selfies, the niece of French philosopher Simone Weil, also daughter of one of the most brilliant mathematicians of the 20th c., gives a playful twist to the concept of self-representation: taking her cue from self-portraits by women artists, ranging from the 13th c. through the Renaissance to Frida Kahlo and Vivian Maier, Weil has written a memoir in pieces, that is yet unified.
Each picture acts as a portal to a significant moment from Weil's own life (as schoolgirl, writer, daughter and mother) and sparks anecdotes tangentially touching on topical issues (from the Palestinian question to the pain of a mother witnessing her son's psychotic breakdown, to the subtle manifestations of anti-Semitism, to ageism, genetics, and a Jewish dog...).
Switching from poignant to light-hearted, with Weil's trademark irony and self-deprecating humour, Selfies is a sophisticated, `delightful read', with heartwrenching tendencies. (Front cover photograph: VIVIAN MAIER, Self-portrait, New York, NY, 1955 copyright Estate of Vivian Maier, Courtesy Maloof Collection and Howard Greenberg Gallery, New York.
End page photograph of the author by Marc Riboud, courtesy of Catherine Riboud, Paris.)
Information
Format:Paperback / softback
Pages:160 pages, black & white photograph of the author by Marc Riboud
Publisher:Les Fugitives
Publication Date:19/06/2019
Category:
ISBN:9781999331825
Information
Format:Paperback / softback
Pages:160 pages, black & white photograph of the author by Marc Riboud
Publisher:Les Fugitives
Publication Date:19/06/2019
Category:
ISBN:9781999331825