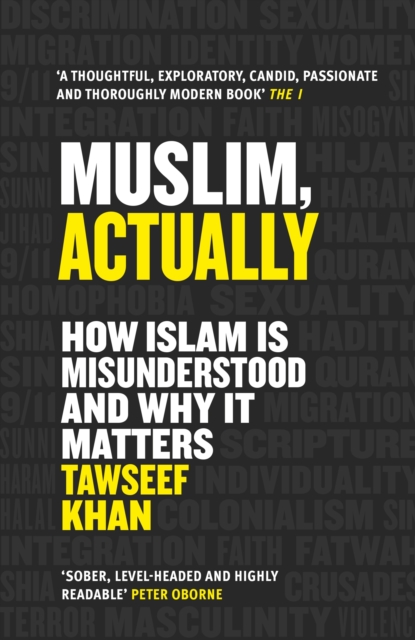 Muslim, Actually : How Islam is Misunderstood and Why it Matters
Paperback / softback
Description
AS RECOMMENDED ON THE TROJAN HORSE AFFAIR PODCASTWhy are Muslim men portrayed as inherently violent?
Does the veil violate women's rights? Is Islam stopping Muslims from integrating?Across western societies, Muslims are perhaps more misunderstood than any other minority.
How did we get here? In this landmark book, Tawseef Khan draws on history, memoir and original research to show what it is really like to live as a Muslim in the West.
With unflinching honesty, he dismantles stereotypes from inside and outside the faith, and explores why many are so often wrong about even the most basic facts.
Bold and provocative, Muslim, Actually is both a wake-up call for non-believers and a passionate new framework for Muslims to navigate a world that is often set against themMuslim, Actually was previously published in 2021 in hardback under the title The Muslim Problem.
Information
Format:Paperback / softback
Pages:304 pages
Publisher:Atlantic Books
Publication Date:03/02/2022
Category:
ISBN:9781786499530
Information
Format:Paperback / softback
Pages:304 pages
Publisher:Atlantic Books
Publication Date:03/02/2022
Category:
ISBN:9781786499530