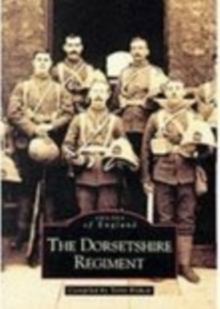 The Dorsetshire Regiment
Paperback / softback
Description
This unique photographic history of the Dorsetshire Regiment conveys the history and spirit of a county regiment which was raised in 1702 and continued its service until amalgamation with the Devons in 1958.
With over 200 photographs taken from the regimental archives in the Keep Military Museum in Dorchester, the book illustrates the regiment's service around the world in war and peace, showing the gallant action of both regular, volunteer and territorial forces.
The author has constructed a book that will provide a nostalgic look at the recent past, as well as tracing the regiment's more distant history.
This endearing collection provides an unparalleled insight into the Dorsetshires and gives a glimpse of many of the men who served with the regiment not only on campaign but also in providing garrisons for the Empire.
Most of these photographs are in print for the first time ans will provide nostalgic pleasure for many.
Information
Format: Paperback / softback
Pages: 128 pages
Publisher: The History Press Ltd
Publication Date: 01/10/1999
Category: Regiments
ISBN: 9780752418476