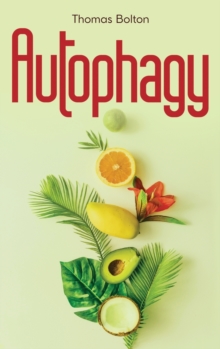 Autophagy : Activate your natural self-cleansing process and achieve a healthy lifestyle. Boost energy, lose weight and live longer.
Hardback
Description
★ Learn how to leverage Intermittent Fasting for Longevity and Performance!★
Have you ever wondered about the secret to living a long life?
Are you tired of constantly looking for the right diet, exercise routine and prescription drugs to make you look and feel good?
Then keep reading...
Health is largely determined by what happens within the body at the microscopic level.Every day, our cells undergo a natural cleansing process called "Autophagy", which translates from the ancient Greek into "eating oneself". This means that healthy cells devour old and weak ones, allowing the body to detoxify and renew itself. Inside this breakthrough book you'll discover:
What is Autophagy and how it really works
Which foods make you live longer and build muscle. A handful of this food cuts risk of heart disease by 24%.
How to promote health and longevity with intermittent fasting
The various ways to fast
The weight loss effects of fasting
How to use autophagic processes to delay or prevent signs of aging
Autophagy mistakes to avoid
Plus countless other health secrets...
You are probably discouraged because you have tried different diets and supplements to lose weight and improve your health without having significant results, but with this comprehensive guide I will provide you with all the information you need to achieve your goals using a completely natural process.
Start now your journey towards health!
Scroll to the top of this page and click on "Buy Now with 1-Click" and find out how ✓
Information
Format:Hardback
Pages:96 pages
Publisher:Marietta Harman
Publication Date:08/02/2021
Category:
ISBN:9781801720328
Other Formats
Paperback / softback from £11.59
Hardback from £20.15