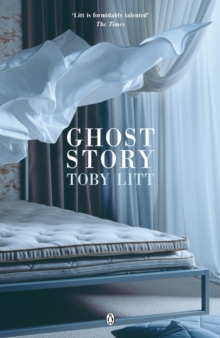 Description
When Agatha and Paddy decide to leave London and buy a house on the coast, they are full of hope for themselves and their growing family - baby Max and a new child on the way. Three months later, when the builders move out and they move in, things look very different. A personal tragedy threatens to destroy all they have carefully built up and only a small miracle, it seems, will save them. . . Ghost Story is a book both haunted and haunting, which asks how we can ever mourn something that hasn't lived. Emotionally resonant, beautifully crafted and ultimately redemptive, it will take you to the heart of suffering and desire.
Information
Format: Paperback
Pages: 288 pages
Publisher: Penguin Books Ltd
Publication Date: 07/07/2005
ISBN: 9780141017907
Free Home Delivery
on all orders
Pick up orders
from local bookshops
Reviews
Showing 1 - 2 of 2 reviews.
Review by bibliobibuli
16/06/2015
Ghost Story is Litt's most recent work, a deeply personal book which asks what happens after the worst thing has happened? The worst thing in this case is miscarriage, and the first part of the book tells in harrowing detail how Litt and his partner Leigh lost three babies. (Their story has a happy ending though as they finally have had the much longed for baby.) The main part of the book is a fictional account of a couple coming to terms with the loss of their second child. It is beautifully written, and there were whole passages I went back to reread for the sheer beauty of the language. Litt uses psychic distance in a unique way to draw the reader gradually further and further into the minds of the main characters, absorbing their grief and inability to get past it. The ending is ... perfect.
Review by laphroaig
16/06/2015
I am in two minds about Ghost Story. On one hand it is a well written book whose narrative is compelling, touching and poignant. It manages that trick of striking a note that touches and reverberates through you as if it is an astute observation on your own character or habits.On the other hand the book is very self-indulgent. We follow one of the two main characters, Agatha, through hours of introspection and although both her and Paddy (her husband and the other main character) are likeable, there are times when one can not help feeling that rather than ponder the nature of their relationship they would be better off with a good shake.Put bluntly, this book has no plot. It is not unpleasant to read but it does not compel one to read it either. Toby Litt is undoubtedly a good writer but whether or not he is a good novelist is a more difficult question to answer.