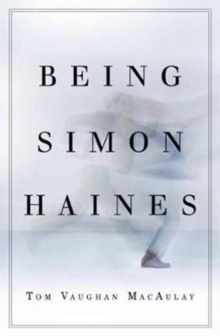 Being Simon Haines
Paperback / softback
Description
'Pushes all the seductive buttons in a world tangential to our own' (Edward Fennell, The Times) Meet Simon Haines.
For a decade he's been chasing his dream: partnership at the legendary, family-run law firm of Fiennes & Plunkett.
The gruelling hours and manic intensity of his job have come close to breaking him, but he has made it through the years and is now within a whisker of his millions: in less than two weeks, he will know the outcome of the partnership vote.
He decides to spend the wait in Cuba in an attempt to rediscover his youthful enthusiasm and curiosity, and to clear his mind before the arrival of the news that might change his life forever.
But alone in Havana he becomes lost in nostalgia and begins to relive his past...Set against the backdrop of an uncertain world, and charged with emotion, Being Simon Haines is a searching story about contemporary London and aspiration, values and love.
Painting a picture of a generation of young professionals, it asks the most universal of questions: are we strong enough to know who we are? 'Beautiful, intelligent, and thoroughly readable' (Ian Sansom)
Information
Format: Paperback / softback
Pages: 356 pages
Publisher: RedDoor Press
Publication Date: 22/06/2017
ISBN: 9781910453353