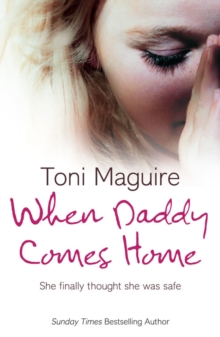 When Daddy Comes Home
Paperback / softback
Description
She finally thought she was safe... Toni Maguire, author of Number One Bestseller 'Don't Tell Mummy', takes up the story of her tragic childhood where she left off, revealing the awful truth about what happened when her father, sent to jail for abusing her, was released, and came home... Toni Maguire's father abused her from the age of six, and was only found out when she fell pregnant, losing the child from a botched abortion.
Jailed for his crimes with the help of her testimony, Antoinette believed she was finally safe, but it was not to last... Being despatched to collect her father from the station by herself marked a new low for young Antoinette.
Realising that she was no longer safe at home, she was forced to leave.
Her mother did nothing to protect her or prevent her going. Traumatised and alone, Antoinette was unable to cope, and was admitted to a psychiatric hospital, sinking deeper into despair every day.
Finally transferred to the dead-end ward with no hope of recovery, Antoinette slowly began to improve, by the sheer force of her indomitable will.
Information
Format: Paperback / softback
Pages: 352 pages
Publisher: HarperCollins Publishers
Publication Date: 03/12/2007
Category: Autobiography: general
ISBN: 9780007244003